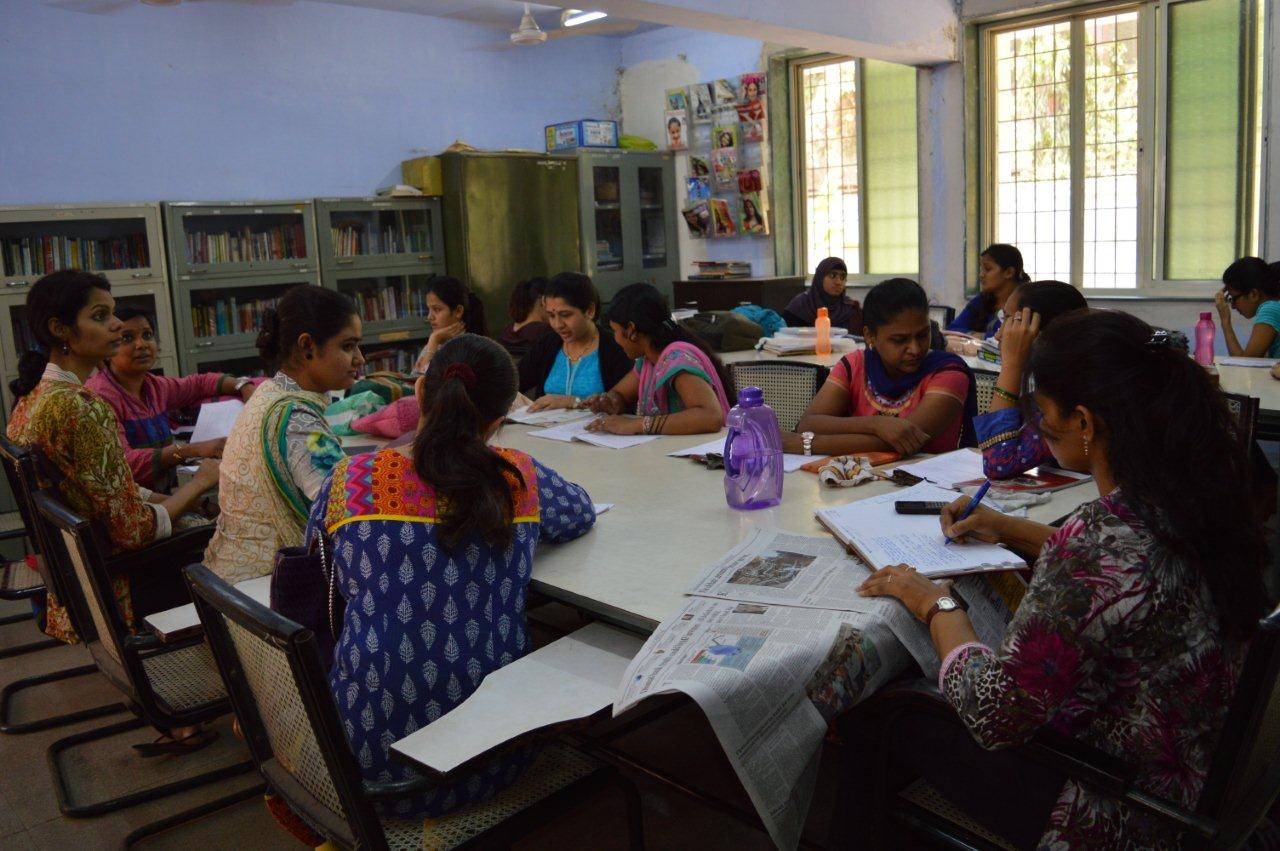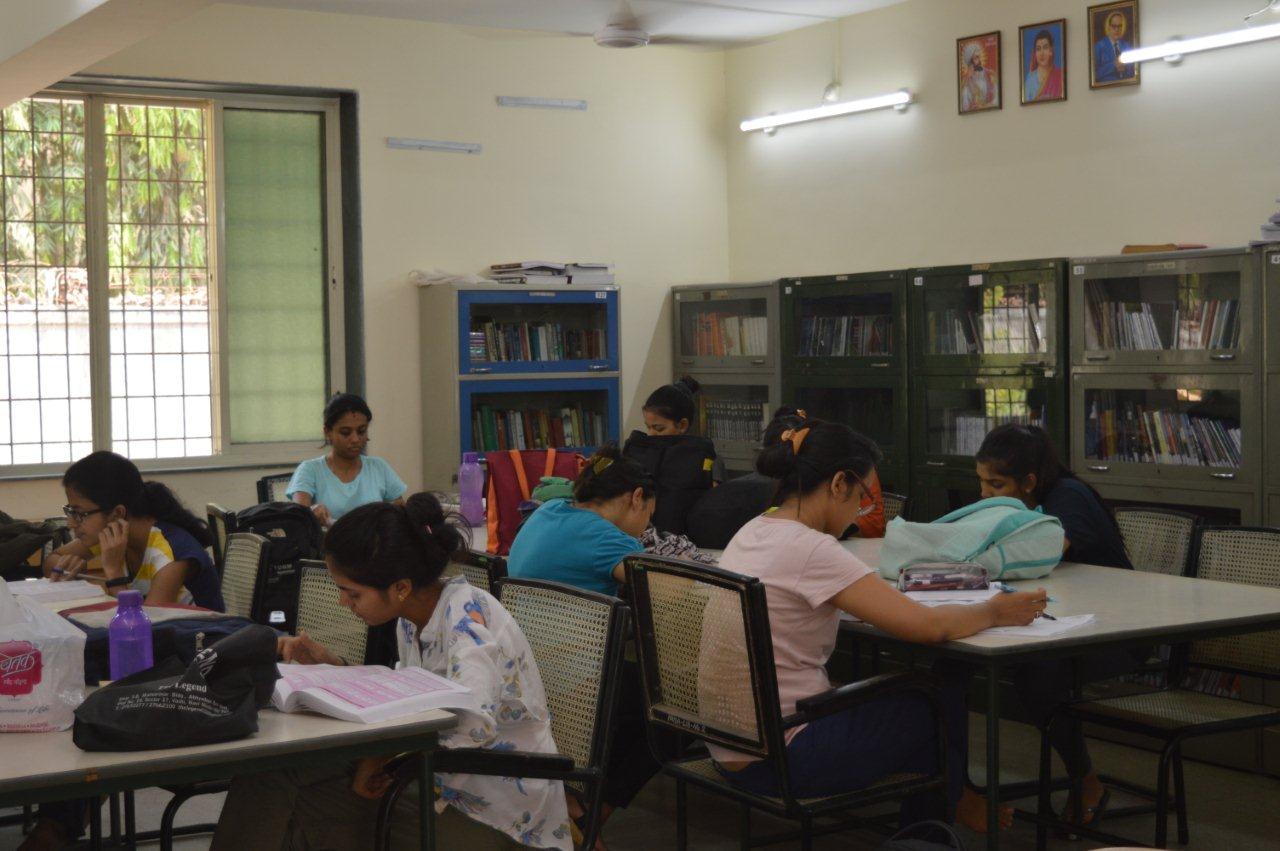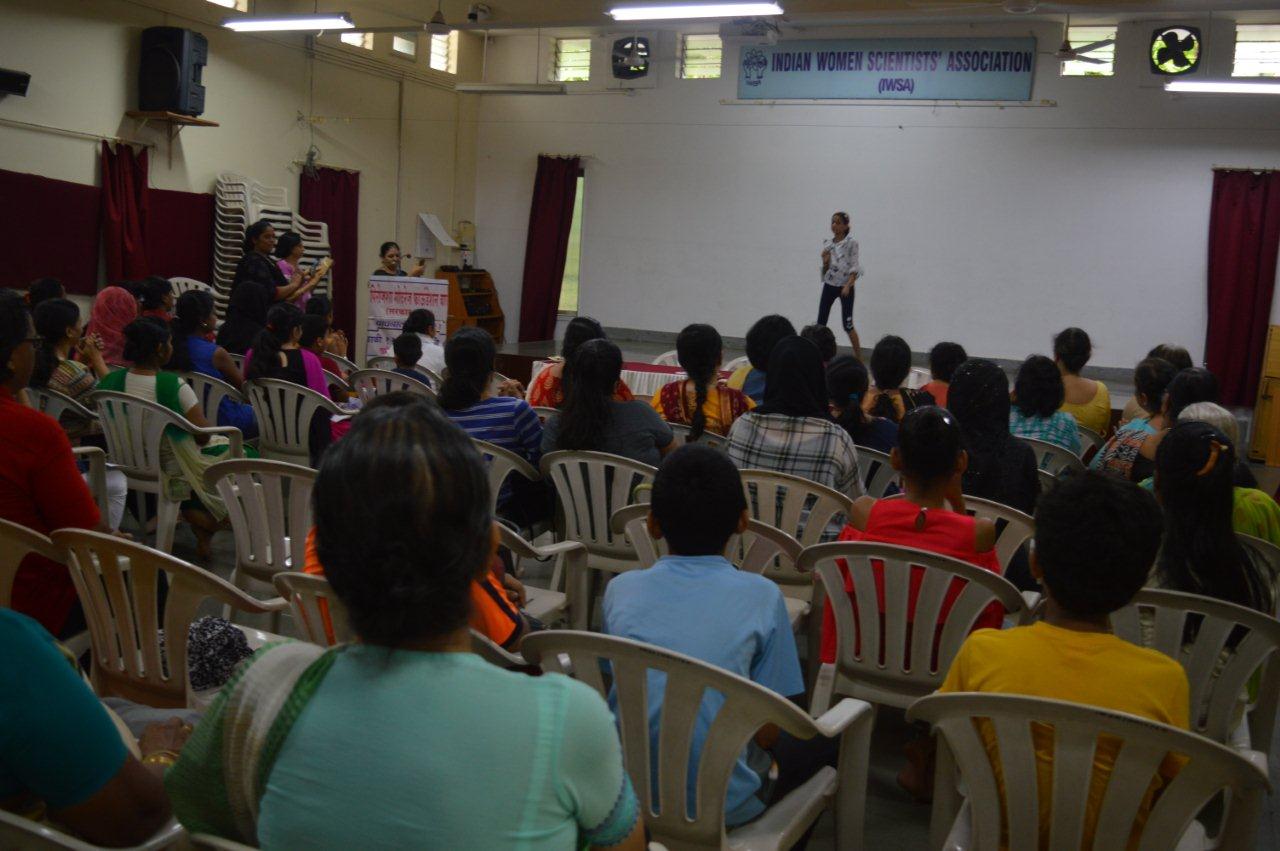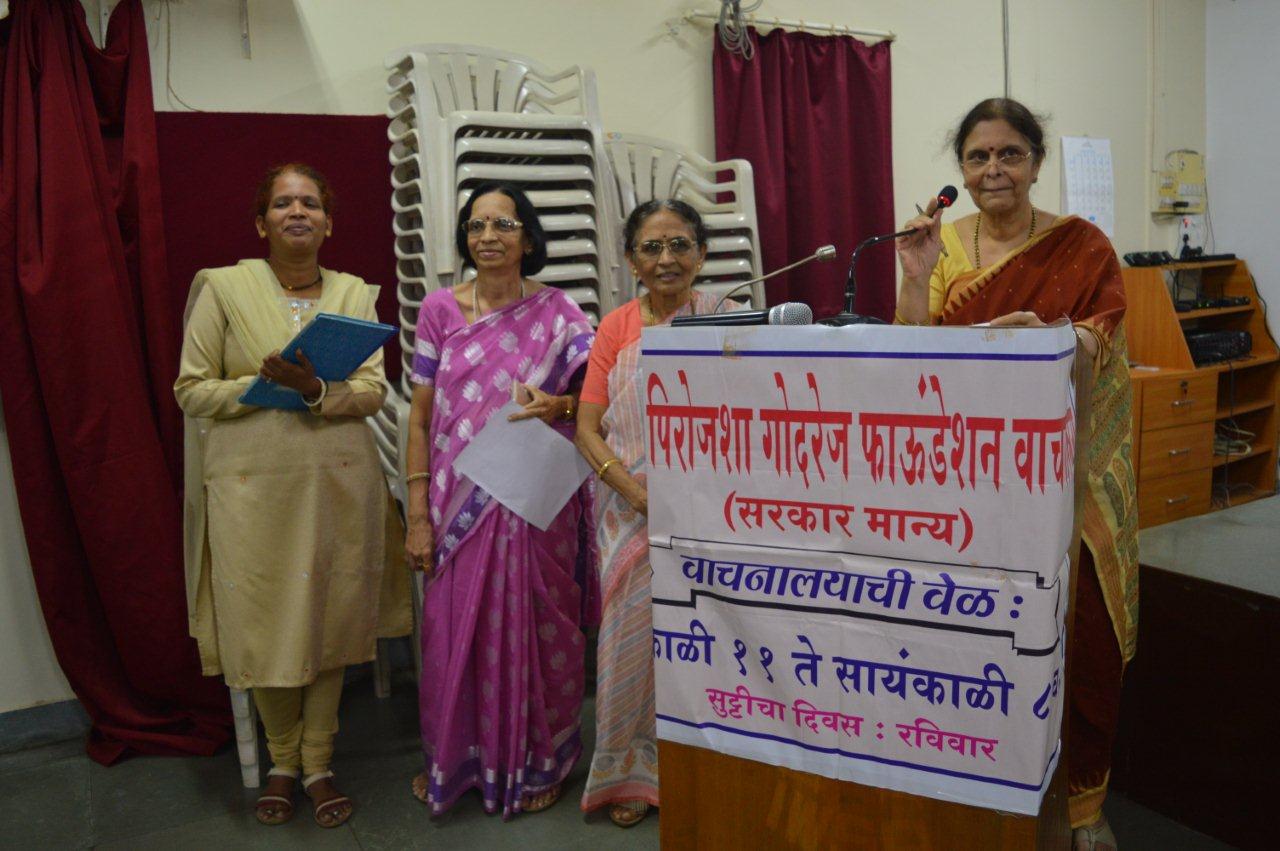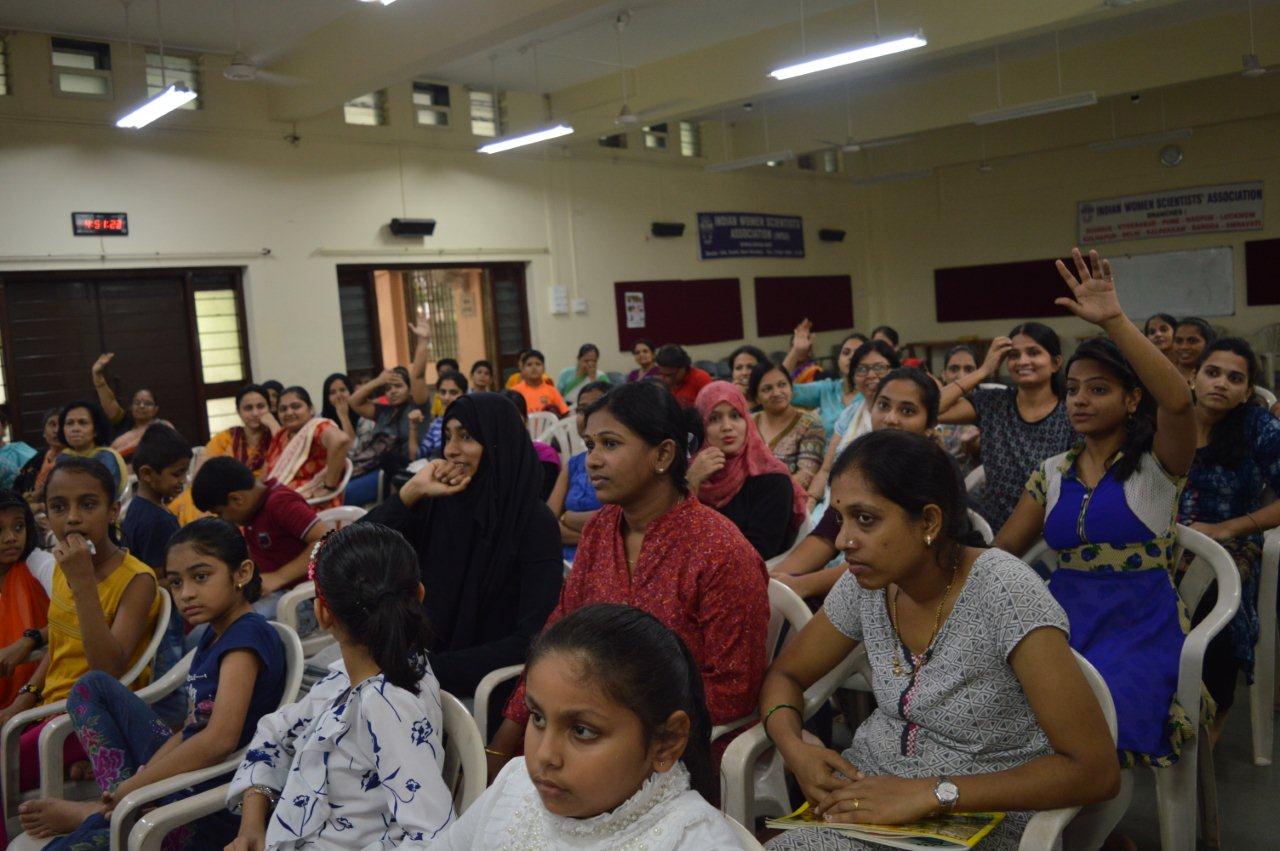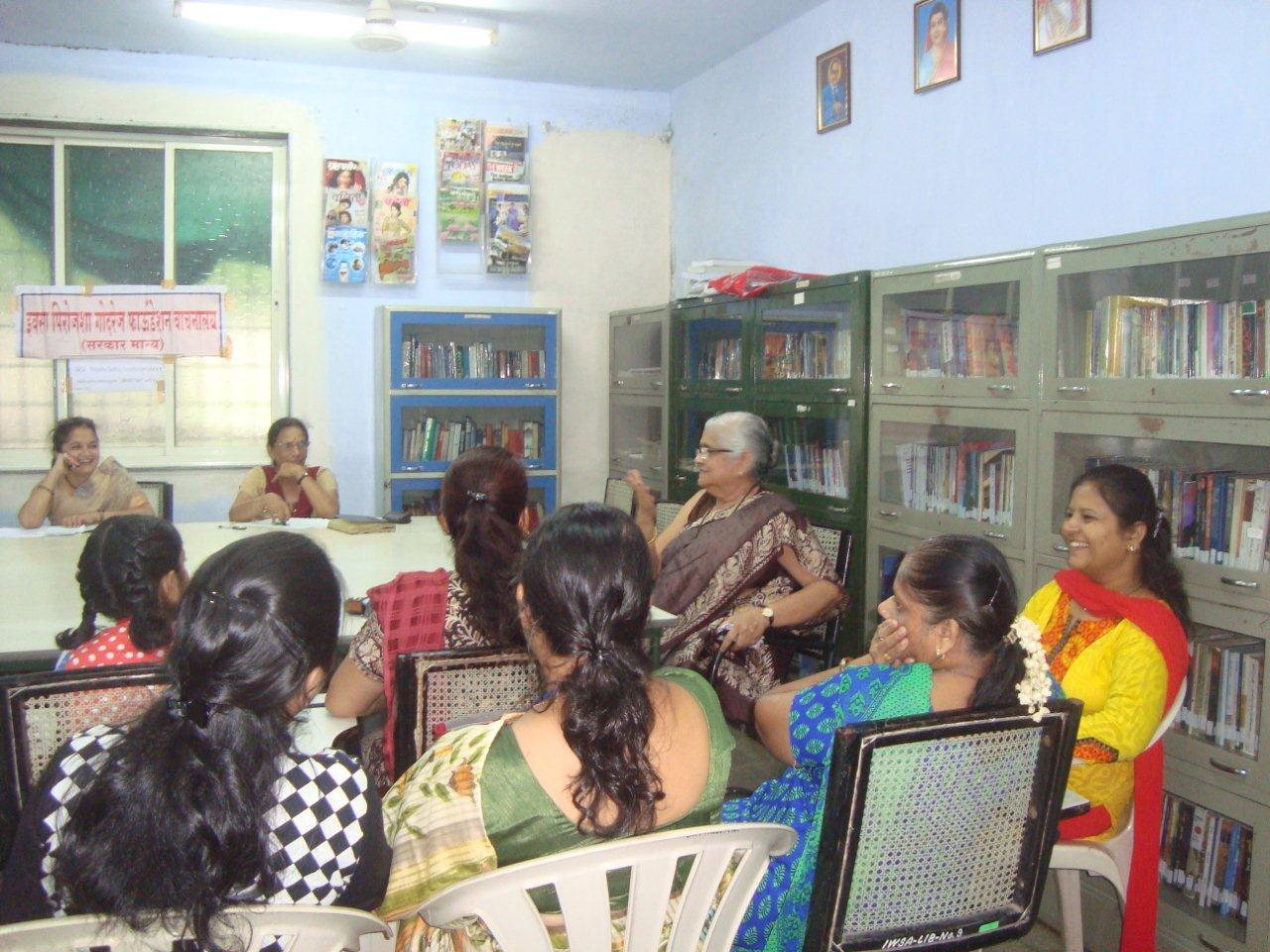 Convenor :Ms. Vijayalakshmi Tilak
Secretary :Ms. Tripta Tewari
Treasurer : Ms. Rama Prasad
---
The library cum reading room is open from 11 am to 8 pm and can be used by men and women.
IWSA's Pirojsha Godrej Foundation Library was started in 1974. Initially, from 1974 to 1980, with the generous help of Tata Trust and Kelkar Trust, science books were purchased for school children. Thereafter a mobile library was started with popular science books. After some period these books were donated to the neighbouring schools.
In 1989 IWSA's new building with a working women's hostel was ready and a new library was set up with a generous help from Pirojsha Godrej Foundation. During 1998 to 2000, NMMC gave Rs.5000/- per year as donation to the library. Books were purchased for Nursery and Teachers' Training courses.
In 2001, the Directorate of libraries – Maharahstra State, Belapur, Navi Mumbai, selected IWSA library in D category.  In 2004 with the help of dedicated committee members and the librarian, IWSA graduated to the C category. The library was also selected for the "Babasaheb Ambedkar Puraskar" in 'C' category in 2013-14. The prize was Rs.20,000/- and a citation.   Our goal is to achieve "B" category status.
The library is a public library and is open to all. It has a study facility for girls and boys with a fee of Rs.80/month. The library is presently open from 11.00 am to 8 pm.
Presently the library has a total of about 5000 books in English, Hindi and Marathi.  We have a good collection of books on various topics – books for children, novels, encyclopedias and study material for science projects. About 40-50 different magazines in Marathi and English are subscribed every month.
Presently we have about 130 members.
---
Library staff
Librarian: Ms. Dipti Katre
Assistant: Ms. Nisha Patil