As early as 1984, IWSA has been on the forefront of taking many green initiative on campus. This activity continues to date with new additions at frequent intervals.
---
Learning Garden 2018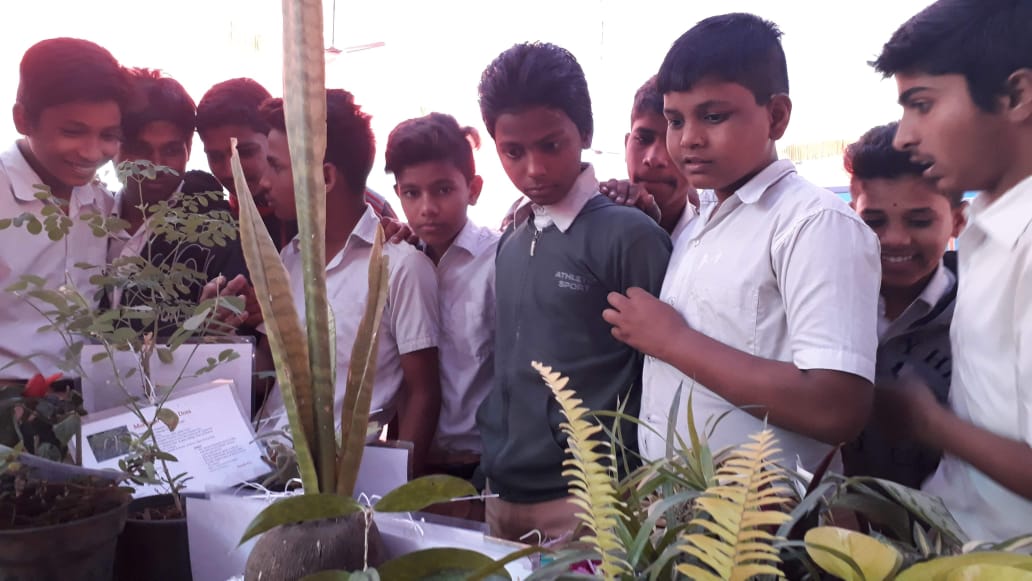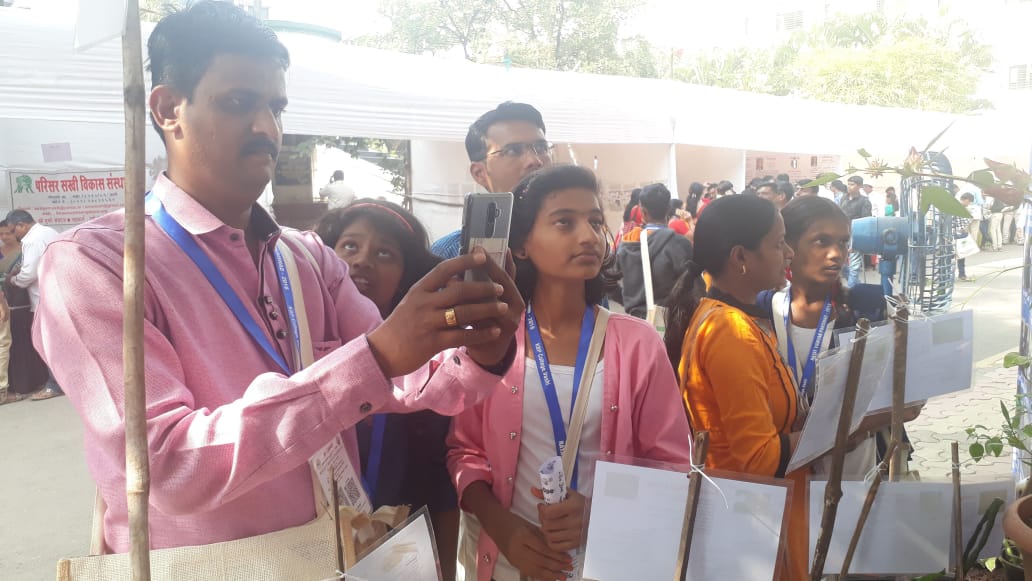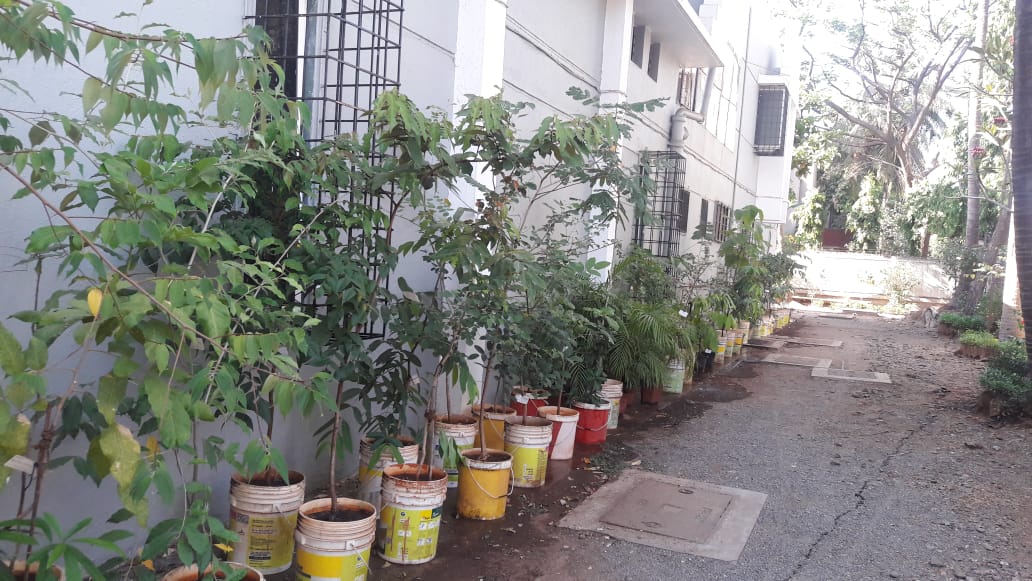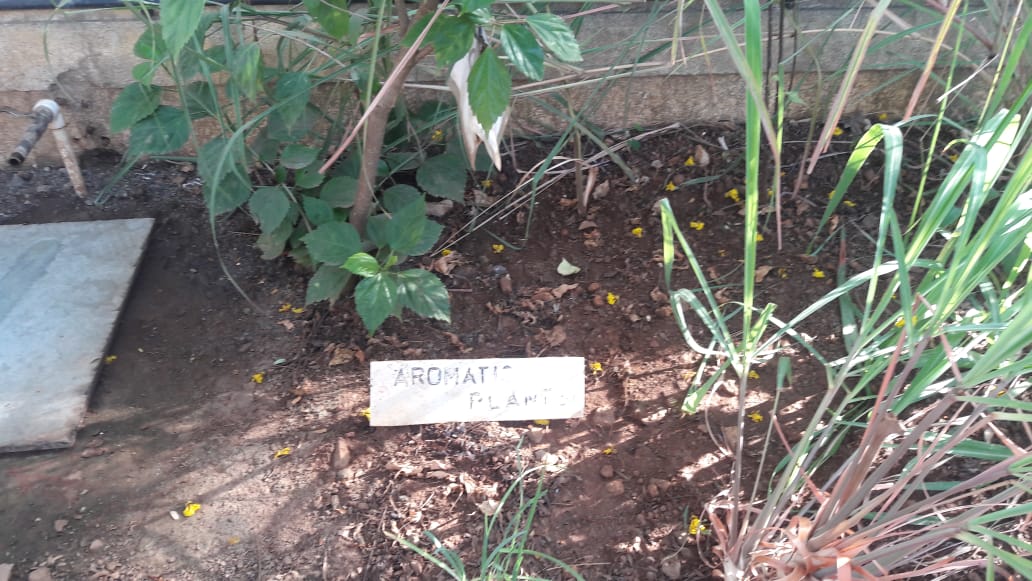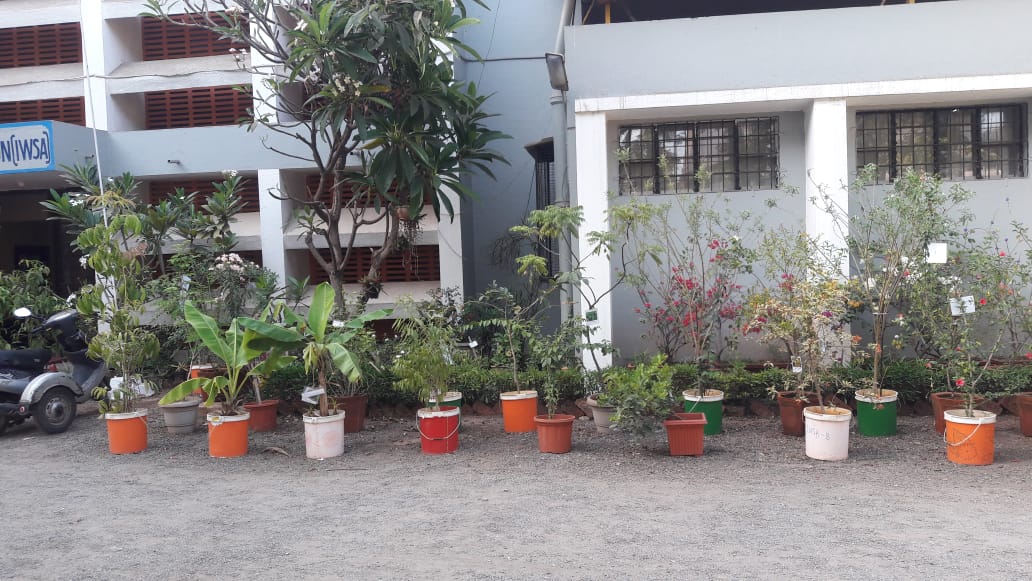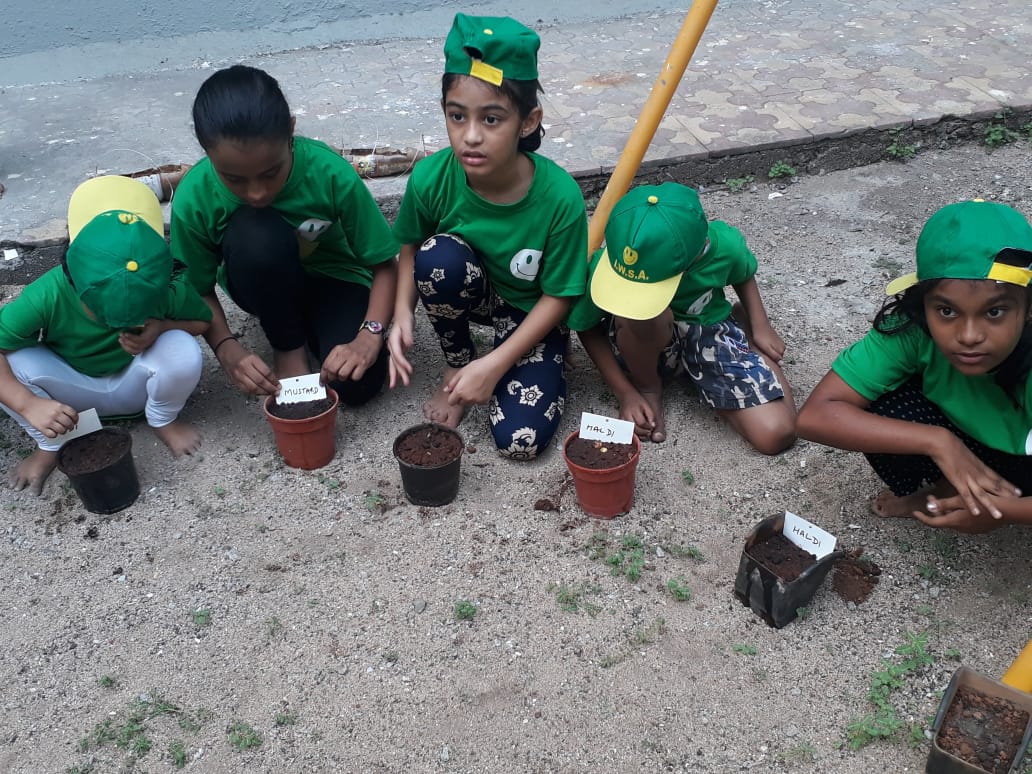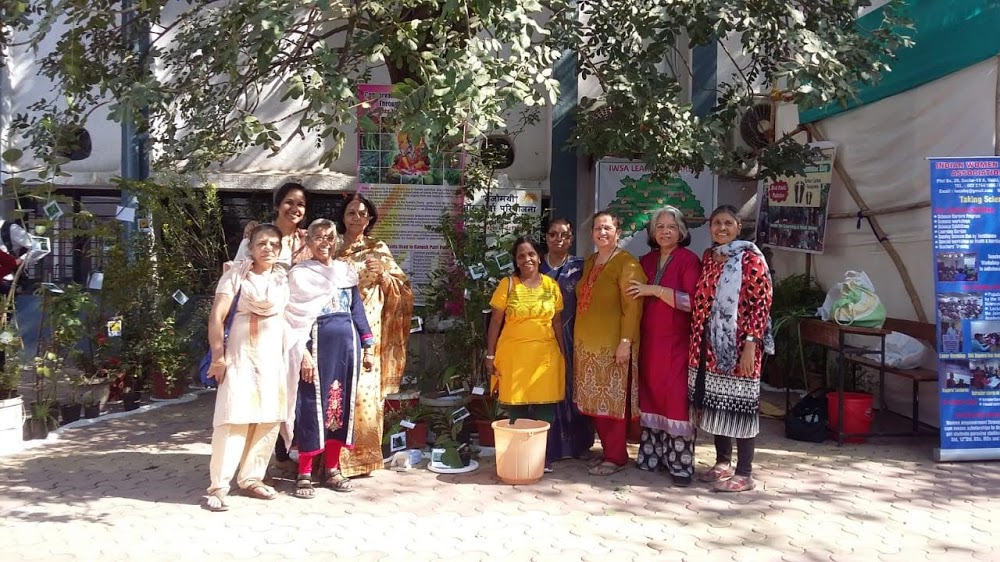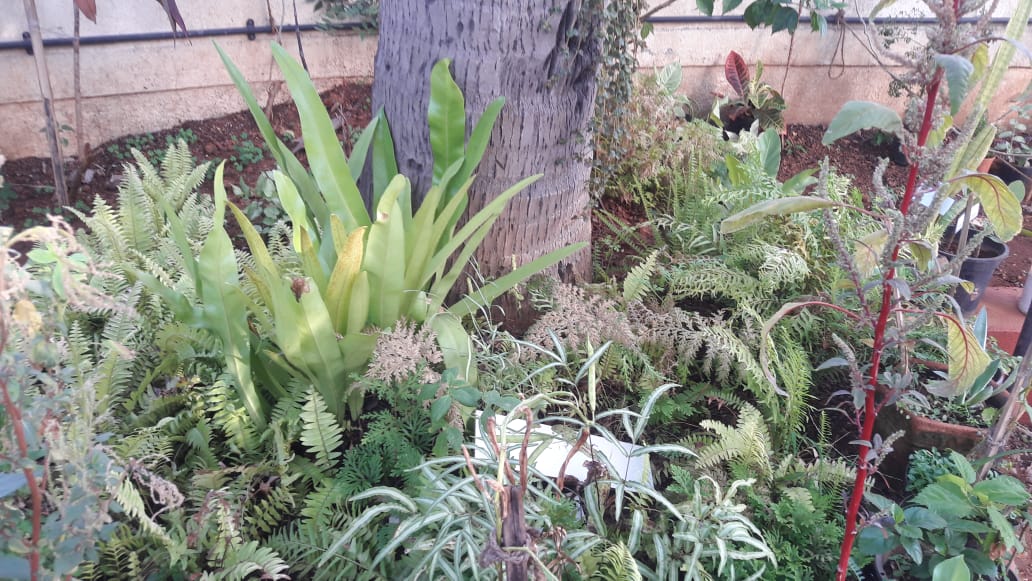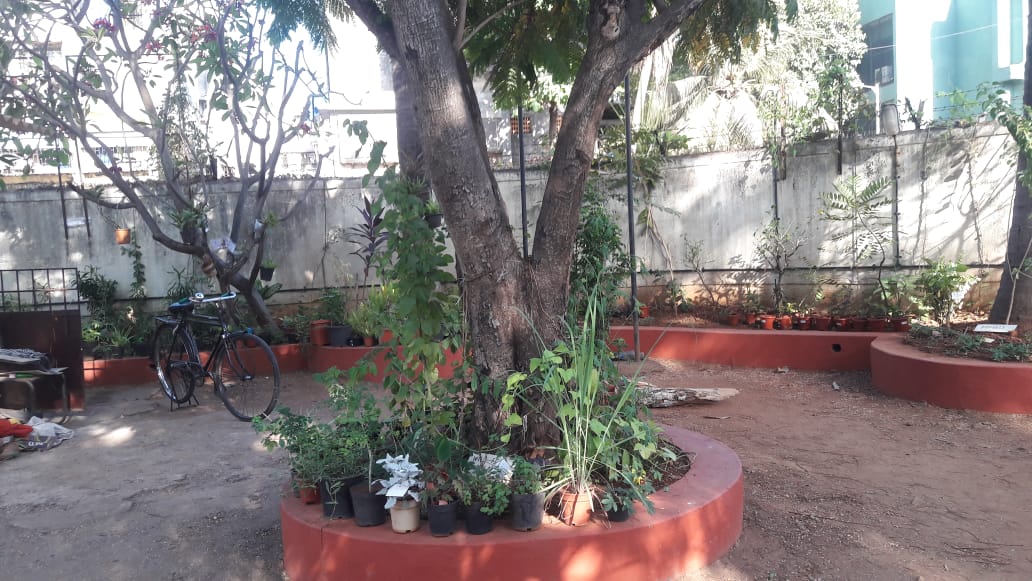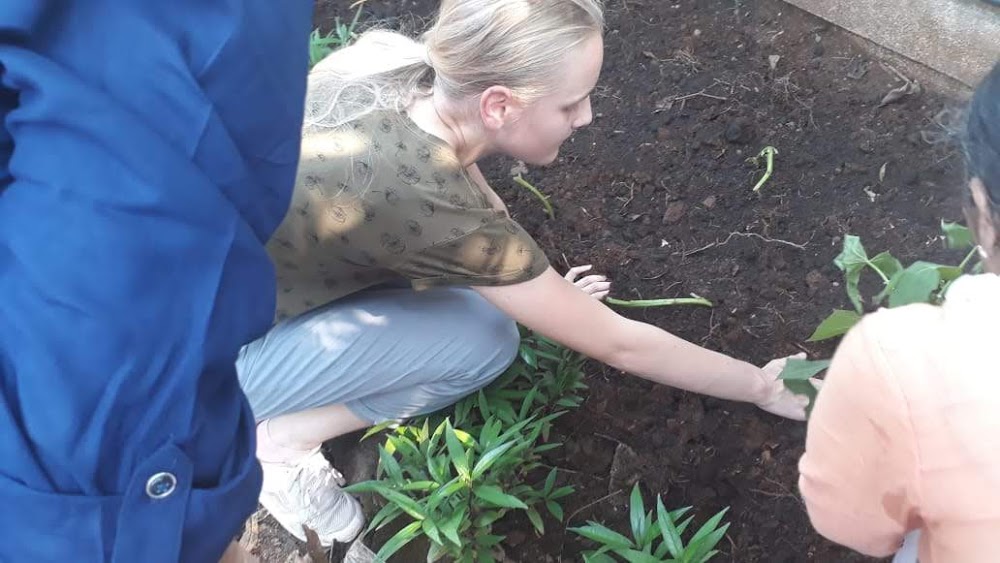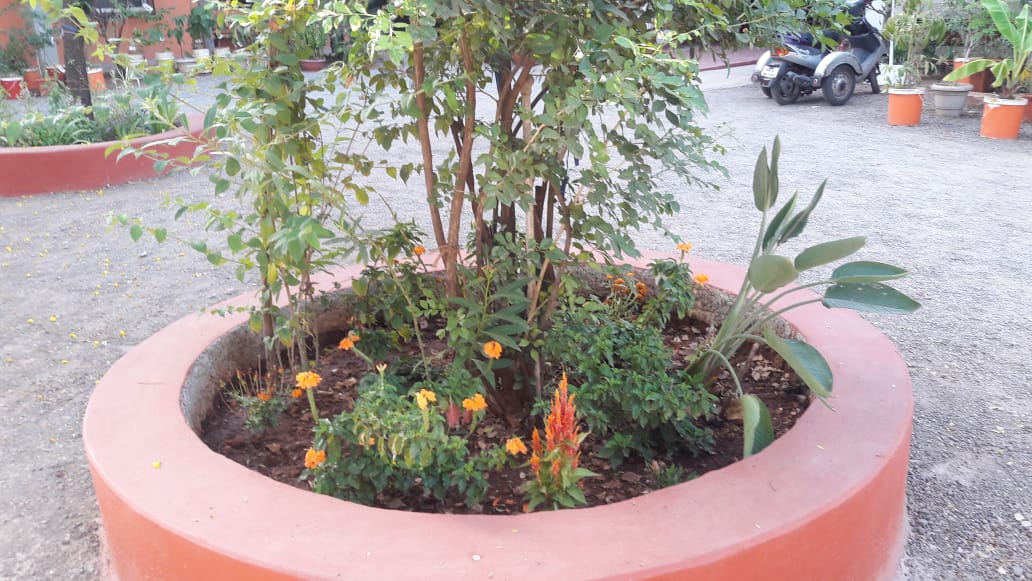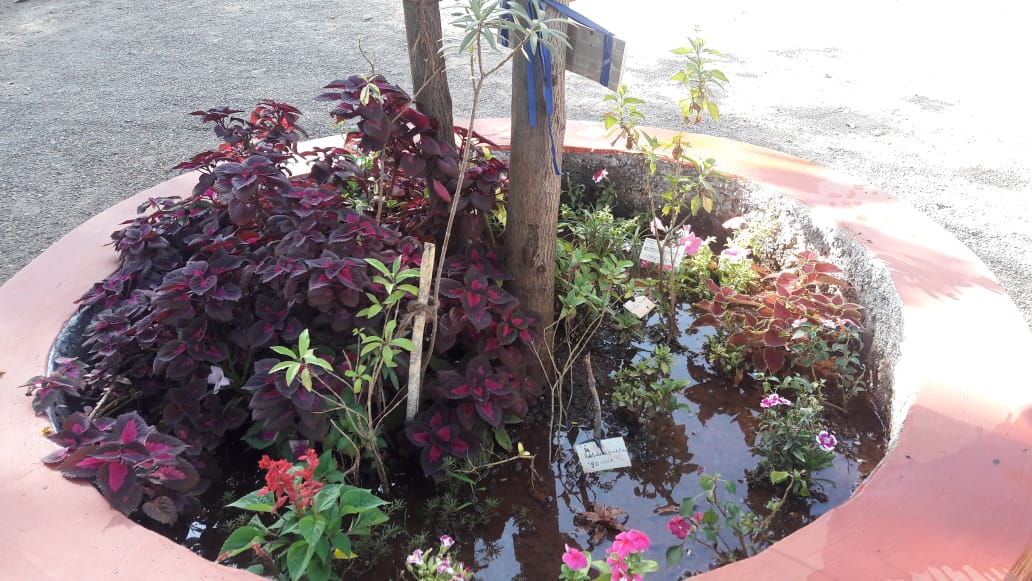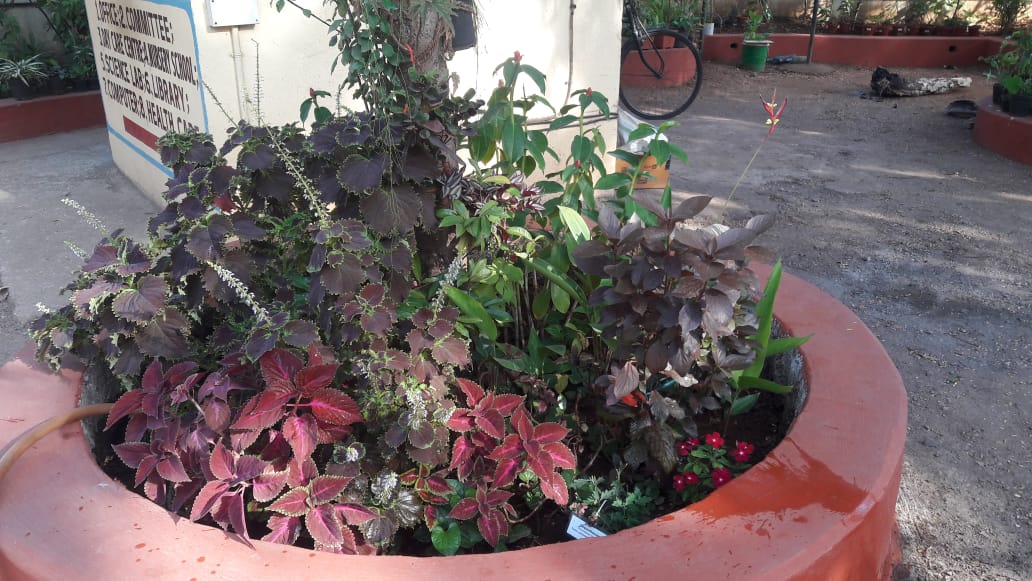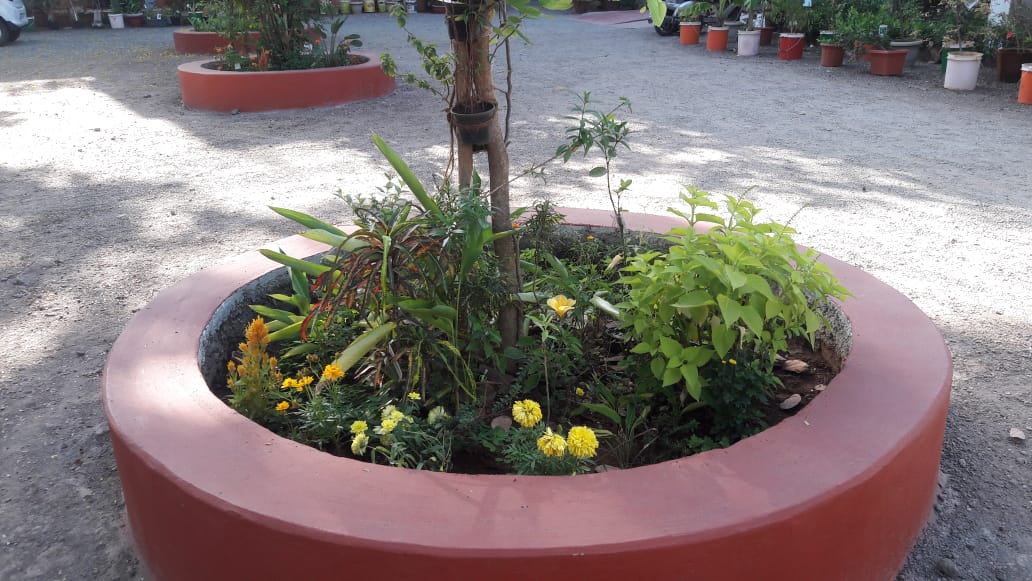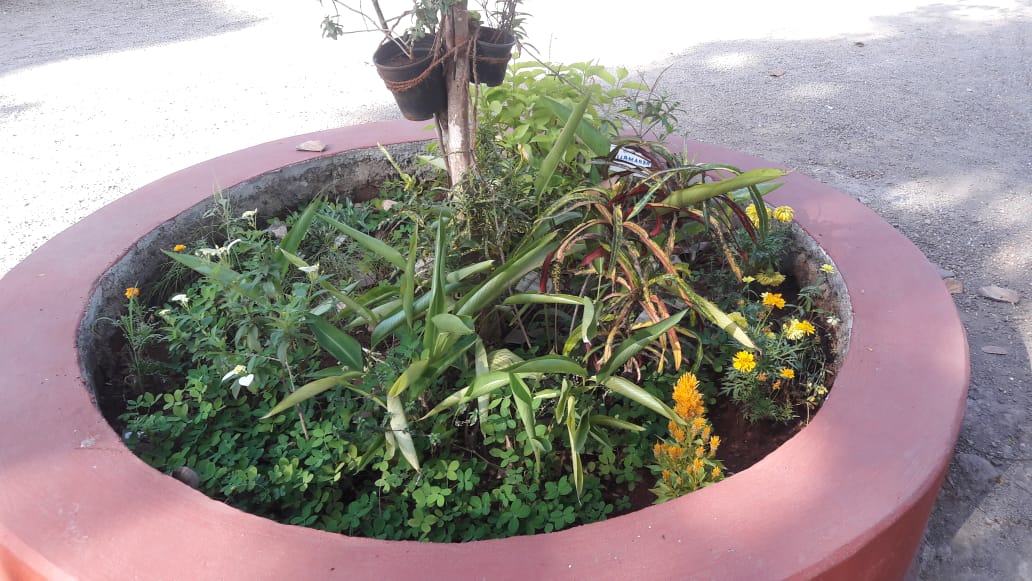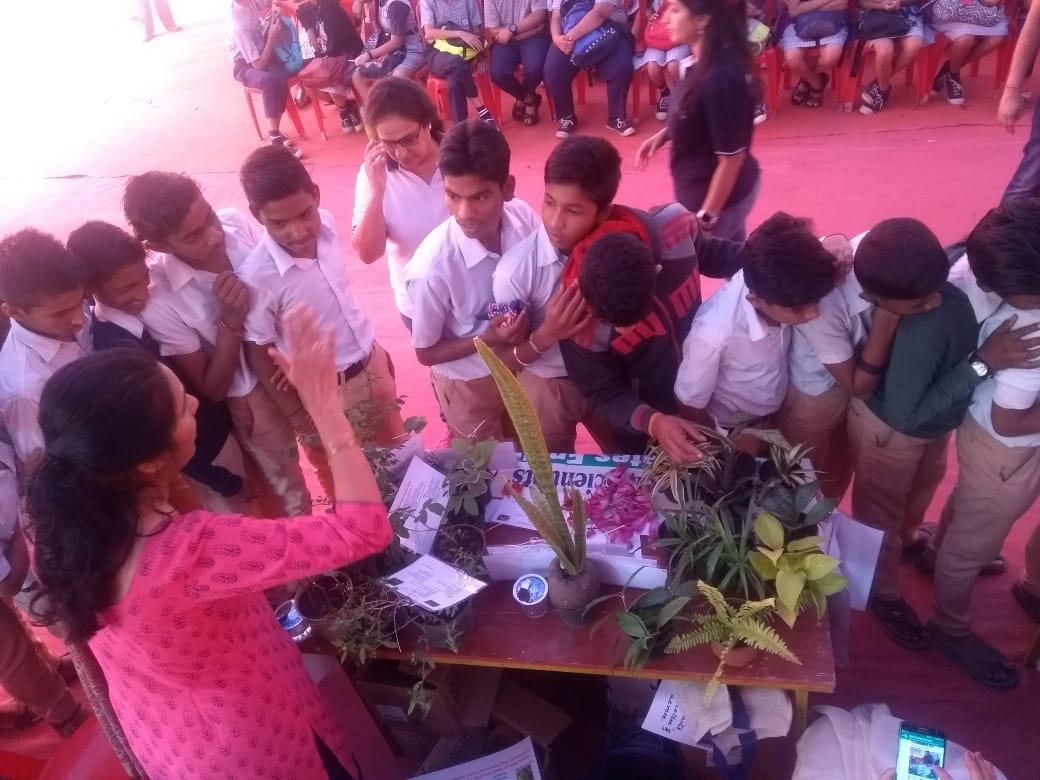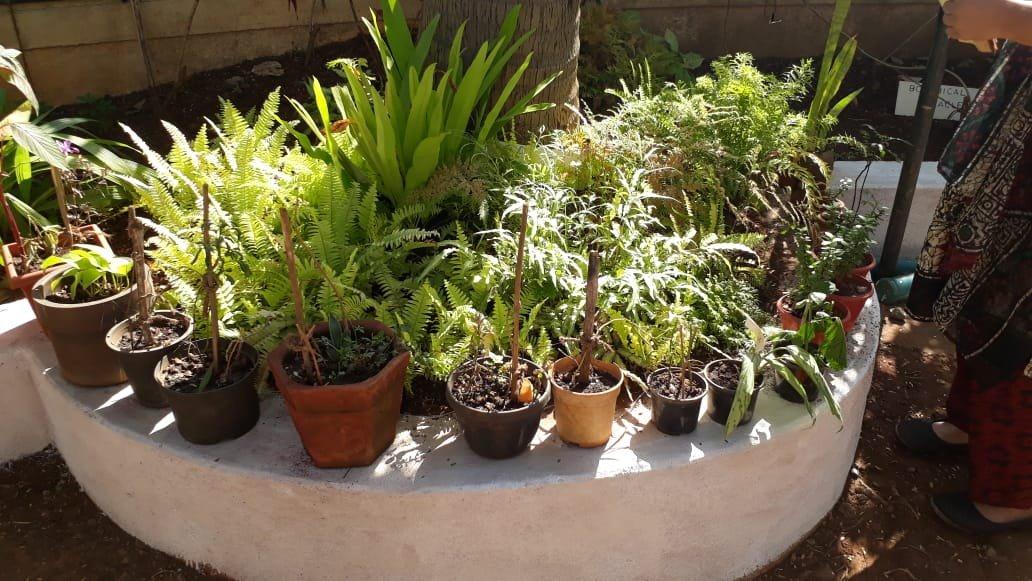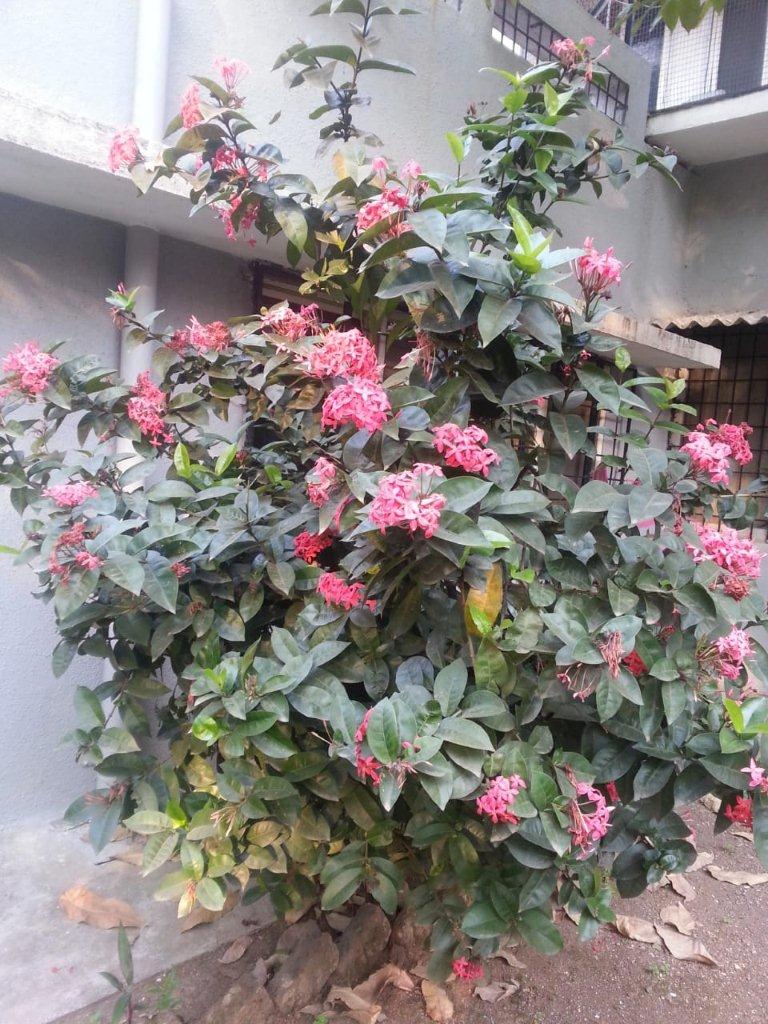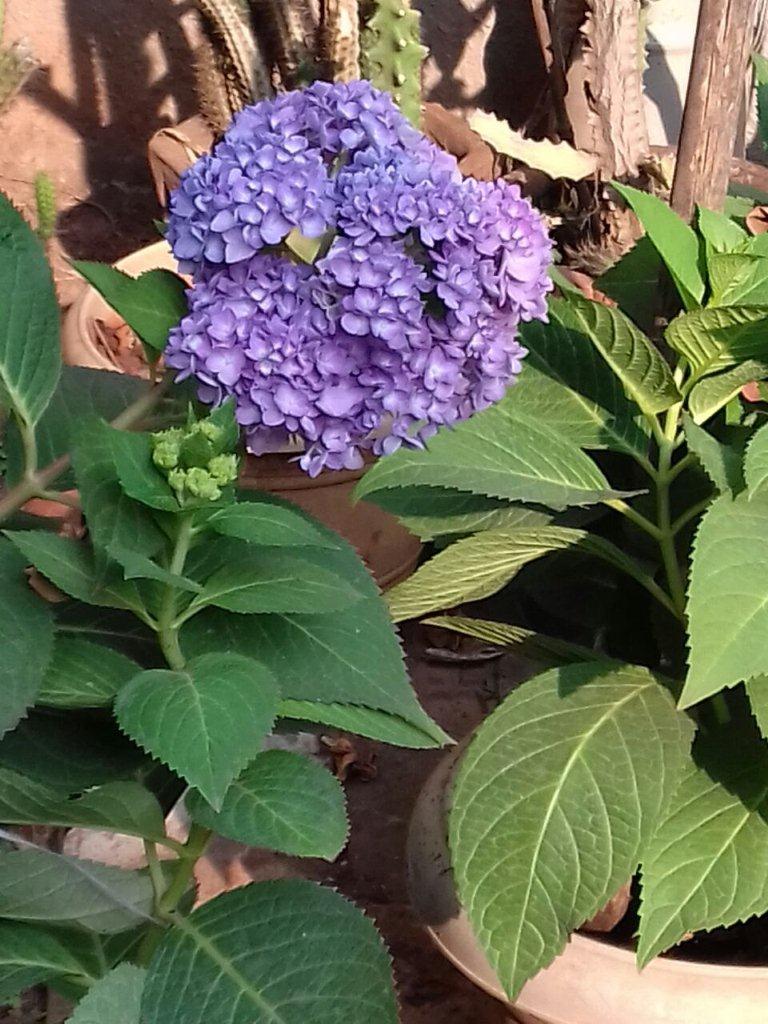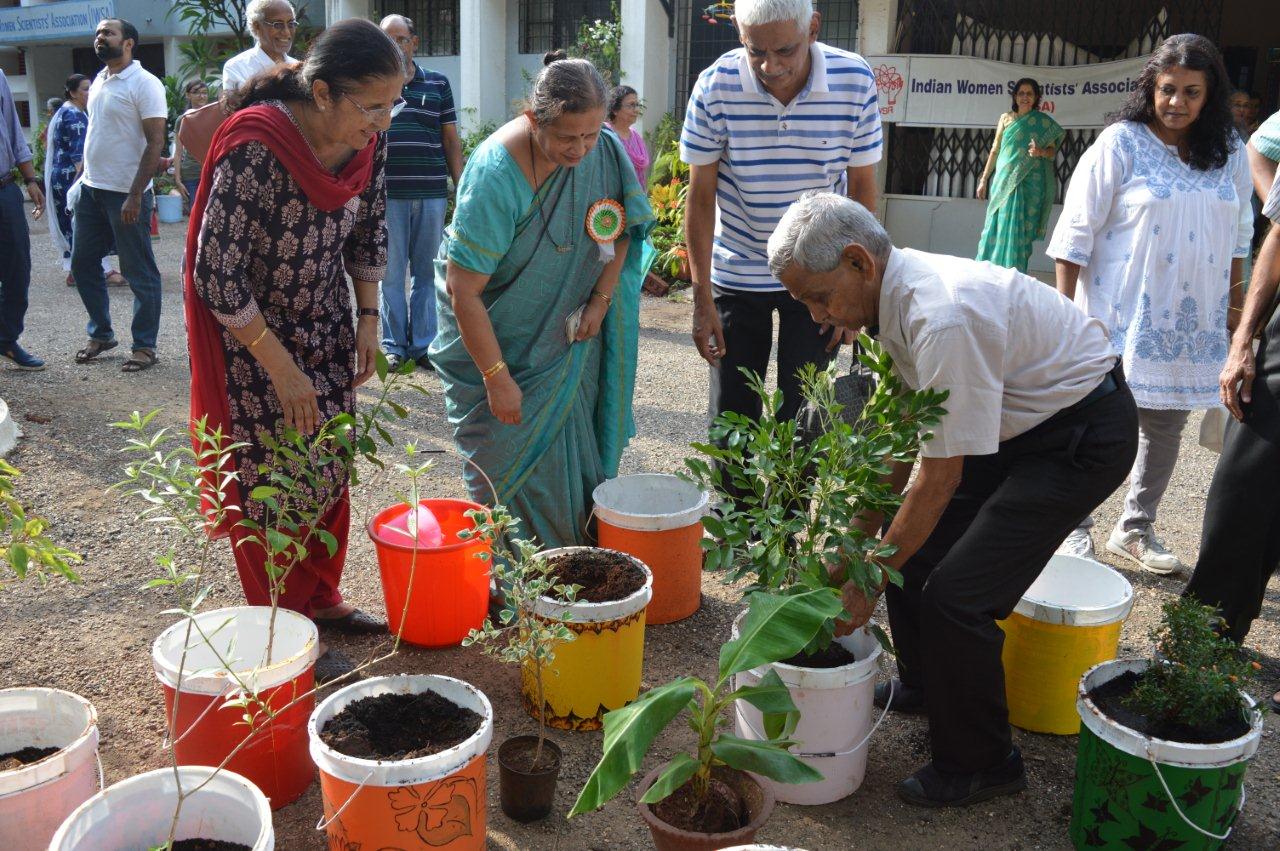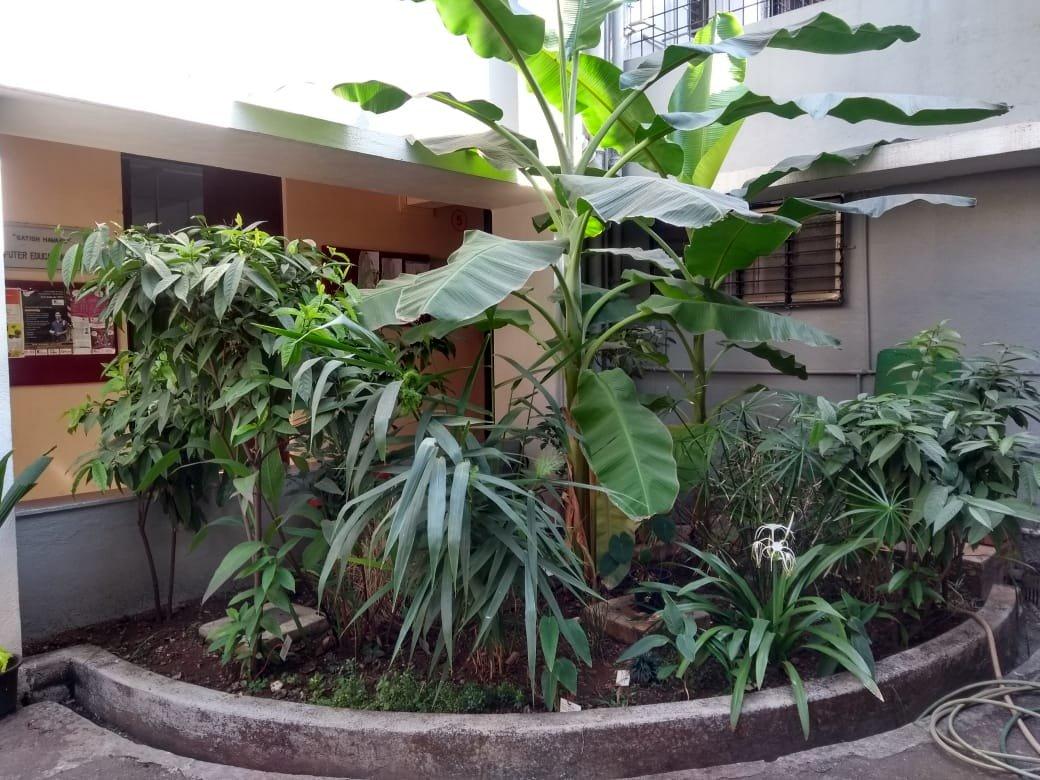 On 5th June 2018, Environment Day, IWSA inaugurated its Learning Garden.
Planting a seed opens up a child's intellect. Learning in the lap of nature is a unique way for the children to gain first hand experience of nature. Rapid urbanisation has alienated children and adults from nature and there are very few nearby places for children to observe, study and experiment with the flora and fauna. With this in mind IWSA has initiated a Learning Garden, which can serve as an outdoor, hands on science laboratory for students. Learning takes place best in a sensory environment. To make learning inclusive (for toddlers as well as the challenged, children, college students and elders), we are developing this garden to stimulate the various senses- touch, sound, taste, smell and sight. Garden based learning addresses several styles of learning.  Non-readers and writers, slow learners and autistic children can bloom in the garden. Learning is more relevant and hands on in such a garden and is targeted to enrich an inquiring mind.
We have created miniature bio- geographical regions of India ( Western Ghats, Deccan Plateau, Gangetic plains etc), also world ecosystems like Rain forest, Desert, Coastal, Wetlands etc. Without travelling far, students can experience and experiment at IWSA.
Children can learn chemistry through composting, bio fuels, plant dyes and related, (all found at IWSA). Biology through sections on leaf / stem/ flower modification. Children learn about photosynthesis by observing the leaves in the garden as well as studying the chemical formulae in their text books. We have a section on prehistoric plants, showing how plants have adapted for survival whereas the mighty dinosaurs have gone extinct.
We have also set up a butterfly garden where children can study how plants and butterflies have co-evolved and how they are dependent on each other for survival.
IWSA garden is a menagerie of animal life– birds, bees, beetles, butterflies, lizards, frogs etc. The wild food plants section is a place where children can learn about forgotten foods, which have served Indians through millennia. Most Indian children across class lines suffer from ' Hidden Hunger' or deficiency in micro nutrients. Indian diet was once varied and inclusive. Today we consume very few varieties of cereals, vegetables and fruits.  We are trying to bring to light this forgotten knowledge of wild plants which are packed with nutritive and medicinal value. 
Many school children have visited us to study the native butterflies and the plants which attract them. The Learning garden can be used for small projects by the children wherein they will observe, understand and relate to different aspects of their school curriculum.
The children are being trained to present their observations. This effort contributes to their knowledge and self confidence.
Students from local architectural college came to study our eco friendly initiatives.
Our program GOCOES ( science of growing, cooking and eating ) enlightens the children on how to grow vegetables, cereals n spices as well as turn them into nutritious snacks. It also provides a connect between the biology, chemistry and physics (in relation to pressure cooking, steaming etc).
IWSA's program on Eco friendly ganesha has taught the children to make a Ganesha idol with clay.  Immersion in water over a bed of gravel, compost and manure and seeding the Ganesha with seeds provided the idea of growing plants along with the immersion process.
Many other interesting programs are on the anvil. Contact iwsahq@gmail.com to visit the Learning Garden and participate in the programs.
---
Solar electrical energy generating system 2017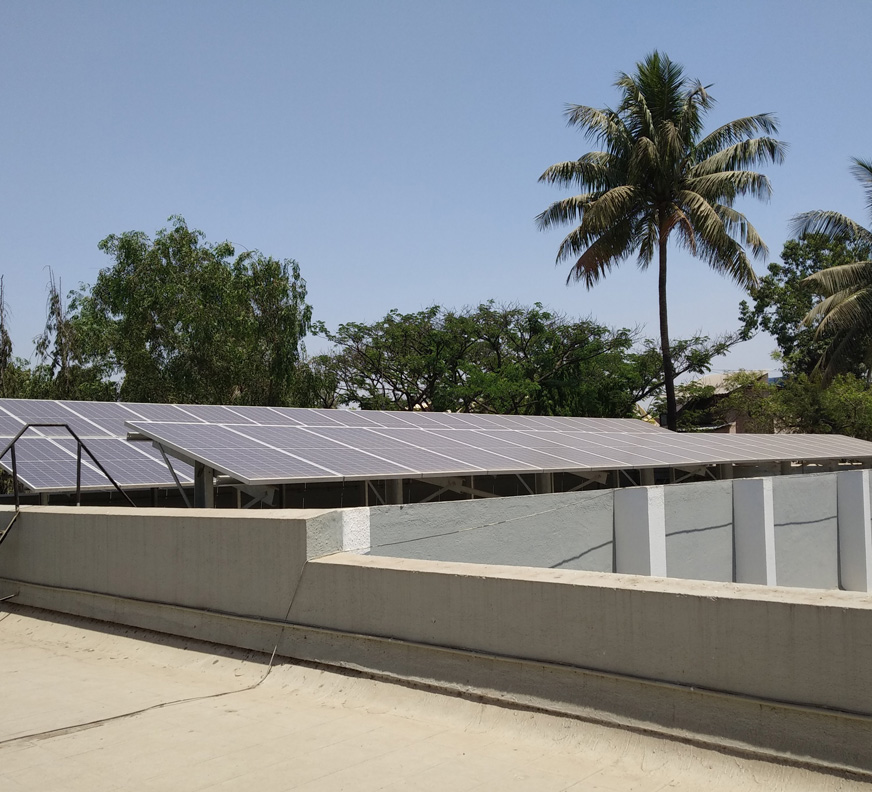 " TEJOMAYEE" a 20.4 KWp roof top PV system  has been installed for the campus and inaugurated by the Hon, Commissioner of Navi Mumbai, Dr. N. Ramaswami on 13th Dec. 2017
---
Incinerator for Sanitary napkin (2015)
An environment-friendly solution for the disposal of soiled sanitary napkins has been installed in the hostel. It is a simple, safe and hygienic way to dispose the napkins. On incineration, the sanitary napkins are converted into ash within a few minutes without any foul smell or smoke.
---
Nisargruna plant for biomethanation (2013)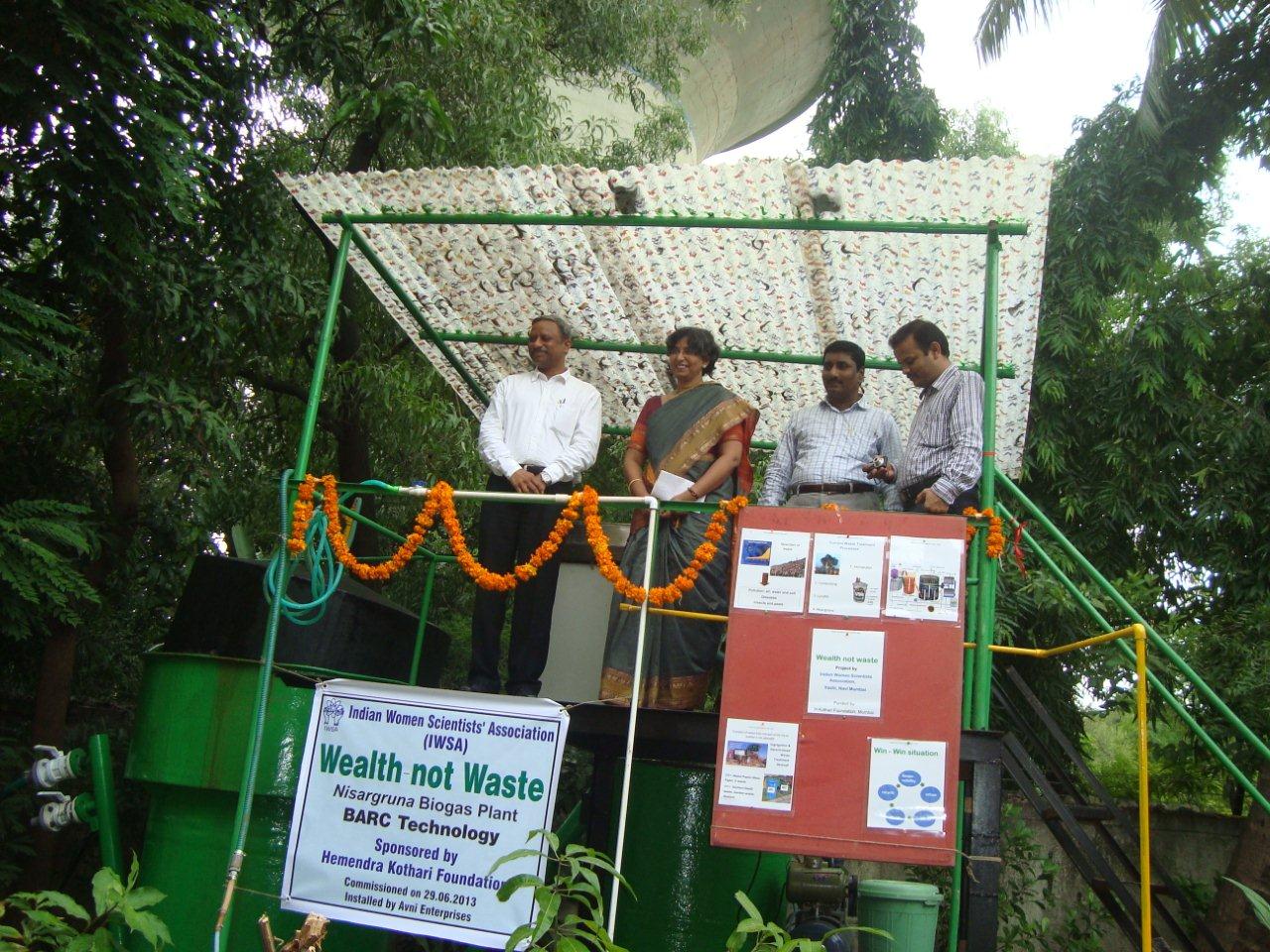 All the biodegradable kitchen waste generated at IWSA hostel is treated on campus using a biogas plant installed and commissioned in 2013. This Nisargruna plant is based on the technology developed at Bhabha Atomic Research Centre, Trombay, Mumbai and installed by M/s Avani Enterprises, Mumbai. The biogas generated is piped back to our hostel kitchen and the manure to our garden.
---
Awareness of Environmental Problems
This programme, targeted for school teachers and students, was launched on 19th July, 2008. In brief, schools had to identify an environmental problem around their respective schools and study it over one academic year. Teachers were exposed to the method of science, assisted by a band of scientists/experts, during meetings organized once in a month. Hence data were collected, analysed and project reports prepared, and presented at the end of the year. Hopefully, this could lead to solving the local environmental problems, besides creating environmental awareness among teachers and students.
Convenors: Drs. Bakhtaver S. Mahajan, and Sudha Rao
---
Conservation of water (2004)
IWSA working women's hostel building has rain water harvesting (RWH) system installed for collection and utilization of rain water. Rainwater is collected in an underground tank and then utilized for usage other than drinking purposes.
---
Solar Water Heaters (1999)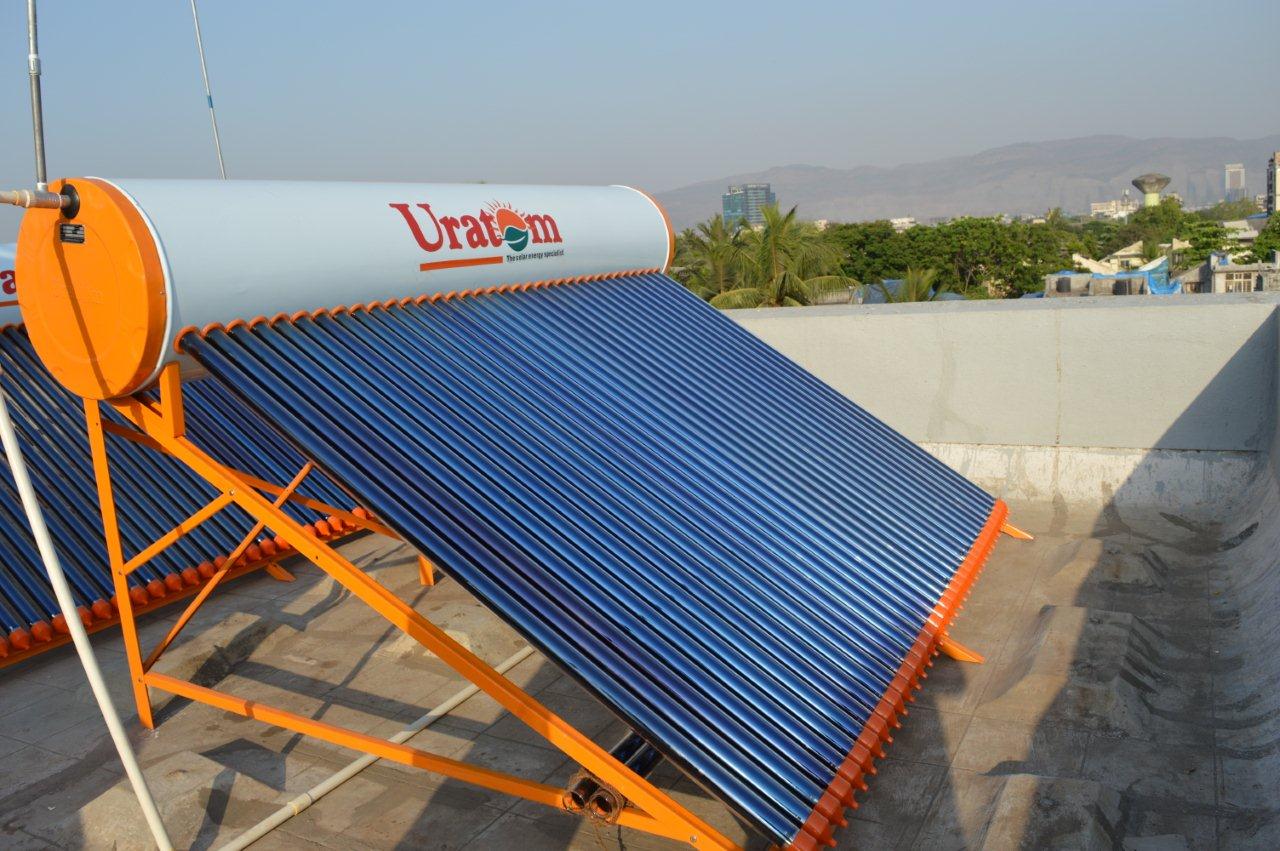 India should make maximum use of natural sunlight available to us whenever possible. Most efficient domestic use of solar energy is to heat water for bathing, etc. IWSA was amongst the first few to make use of solar energy in Navi Mumbai. A solar water heating system has been installed for IWSA working women hostel building, in as early as 1999.