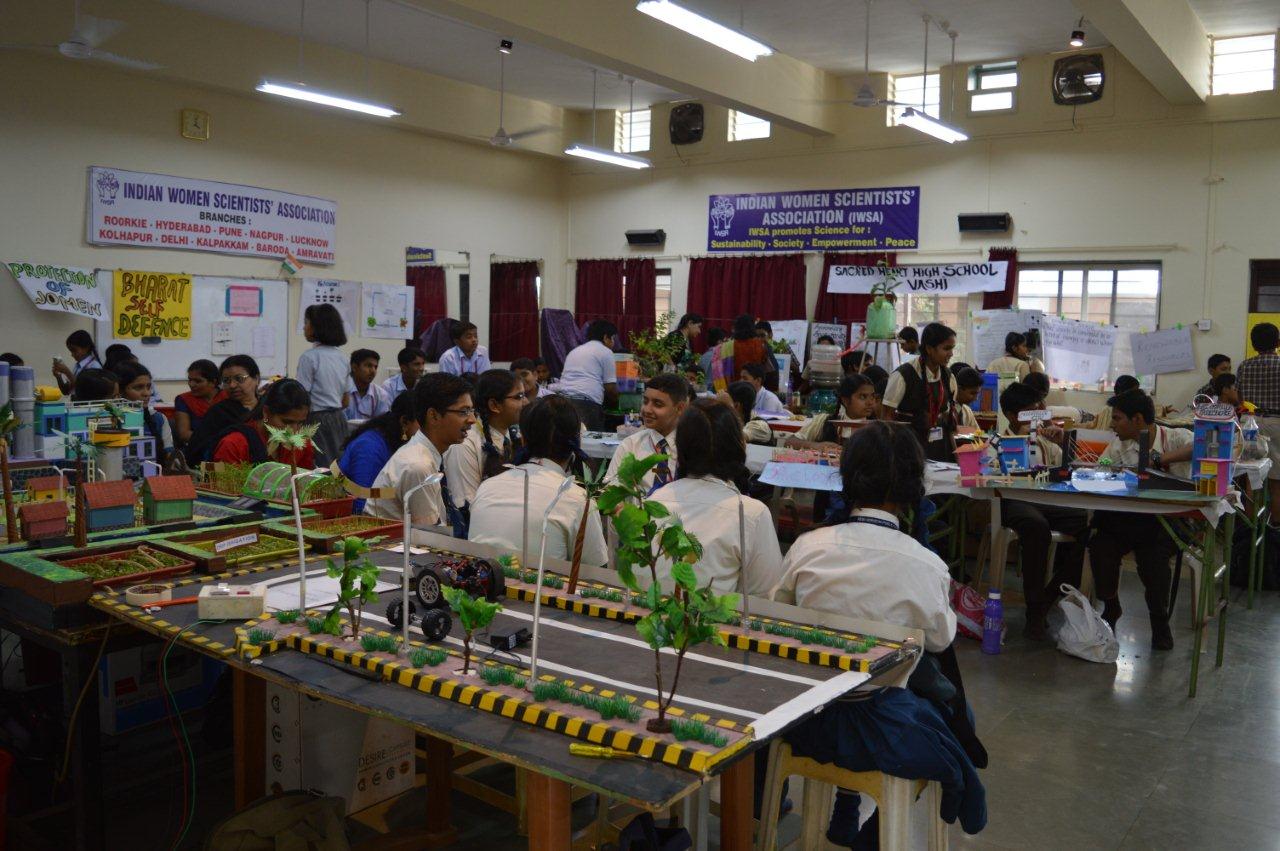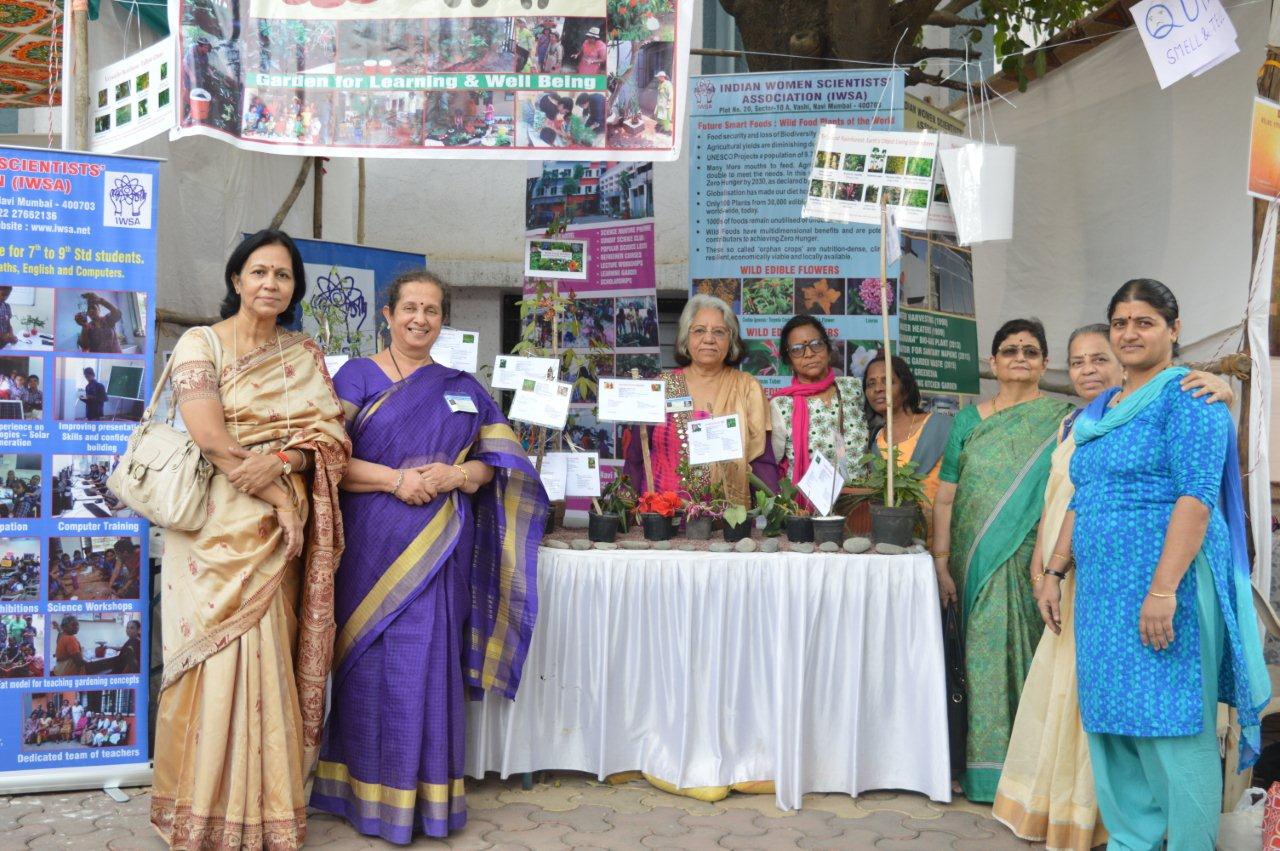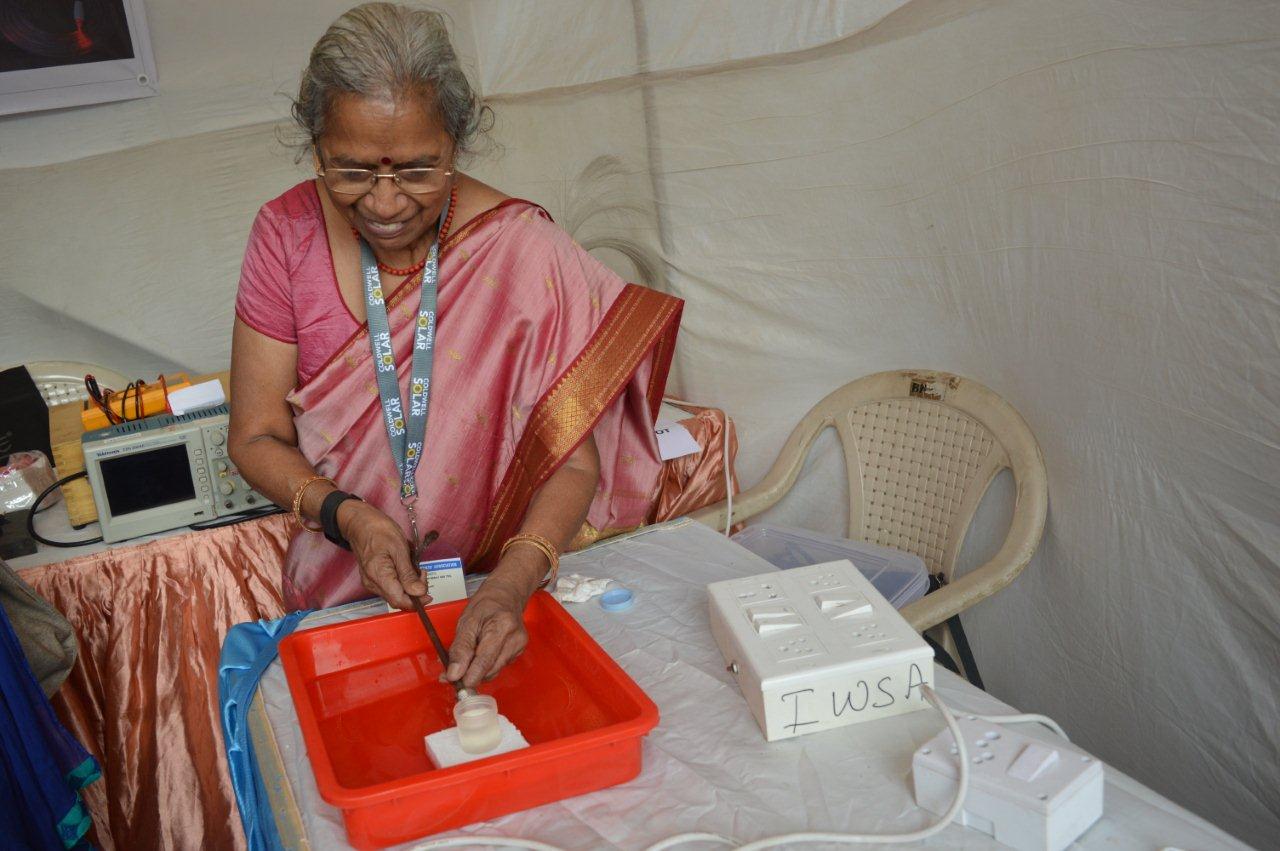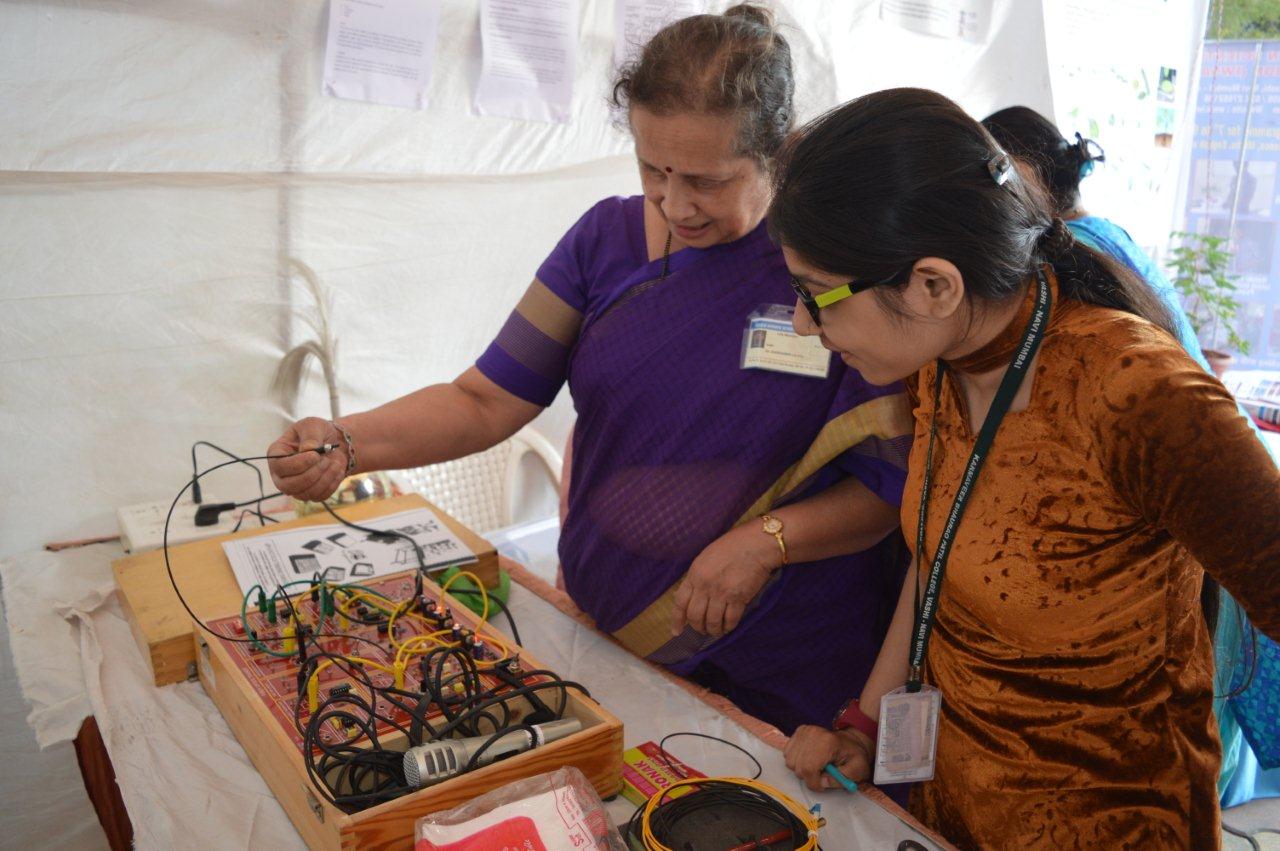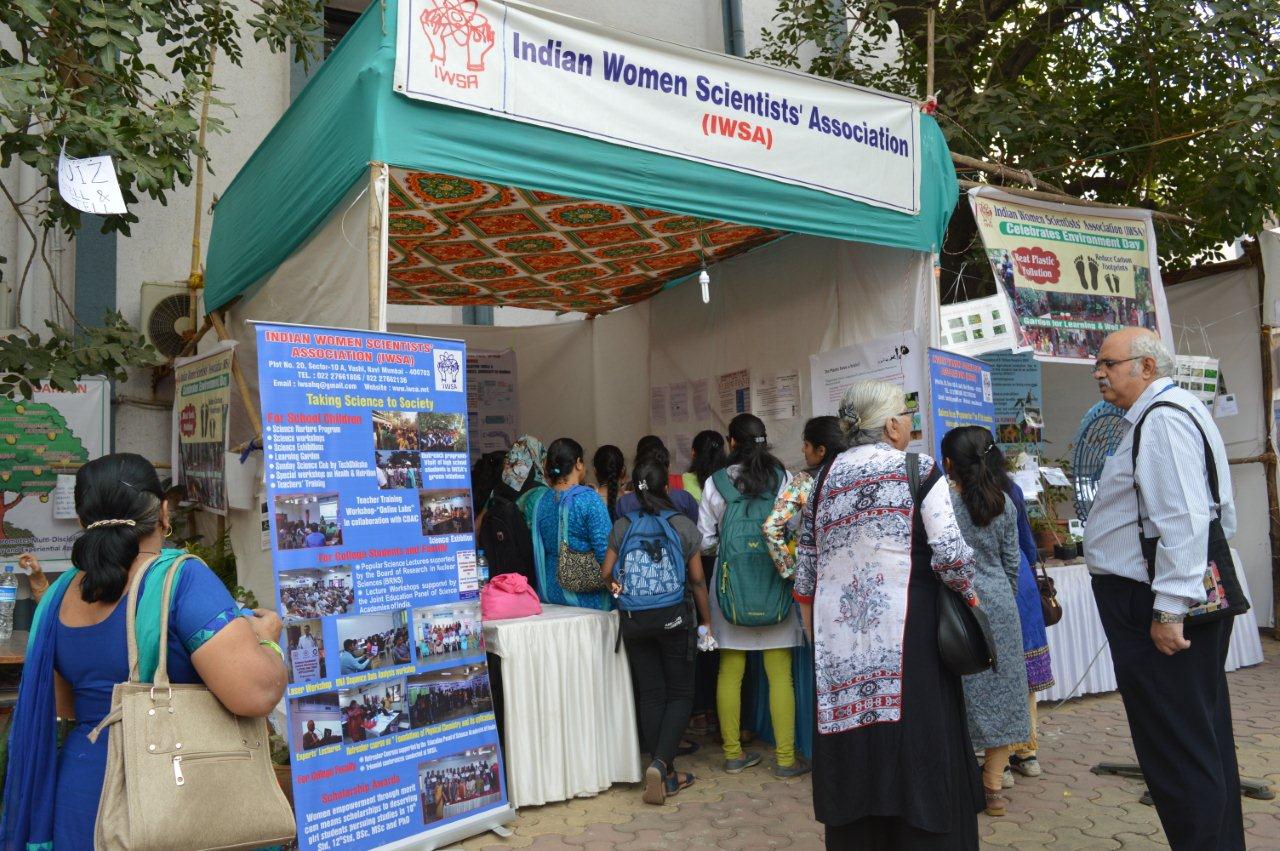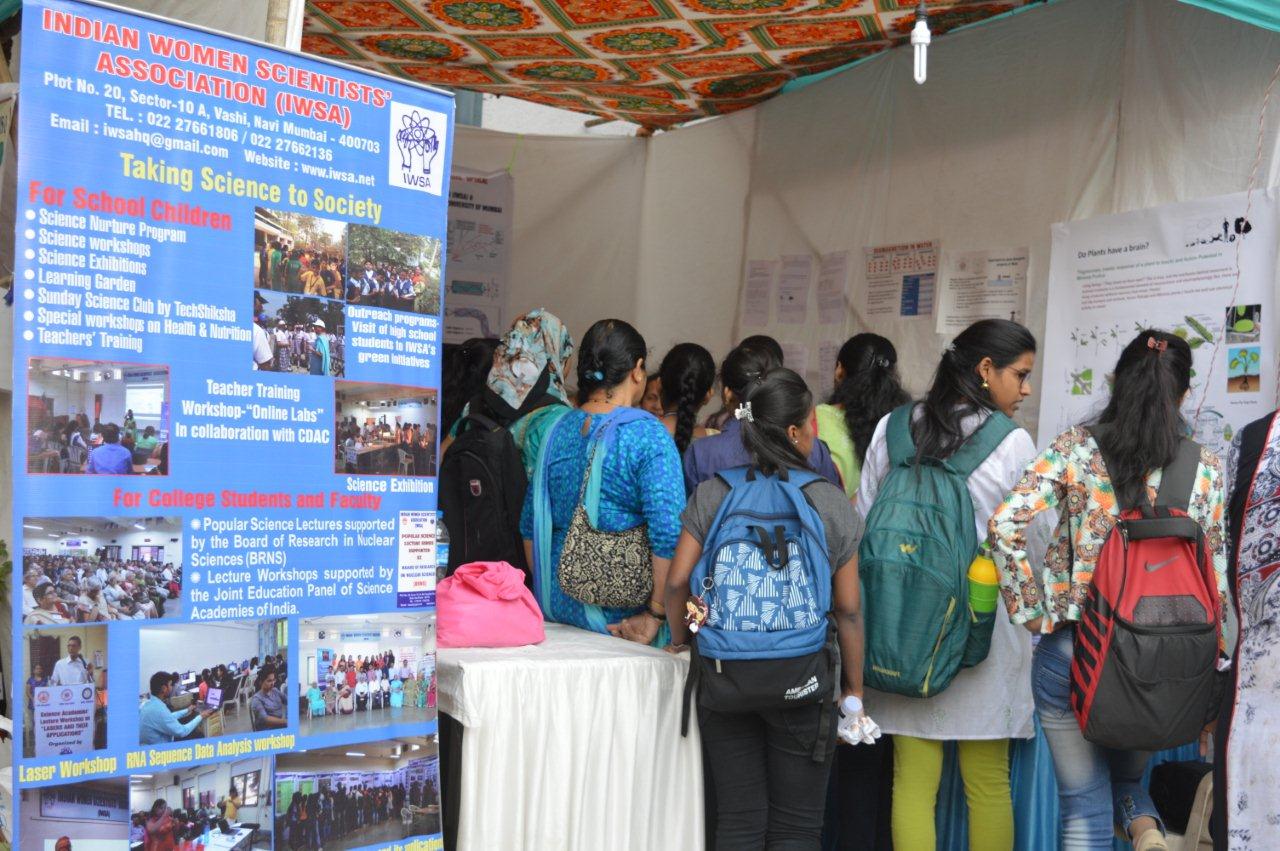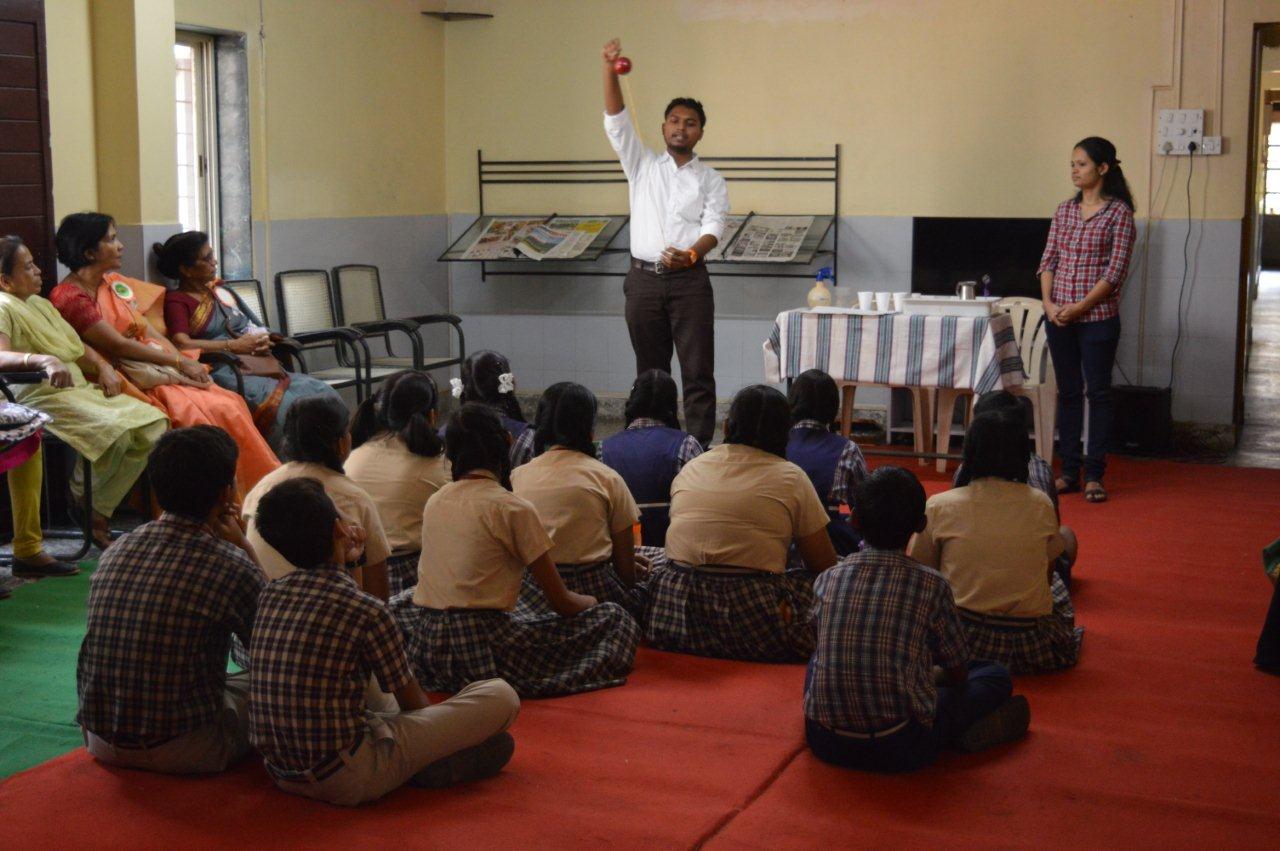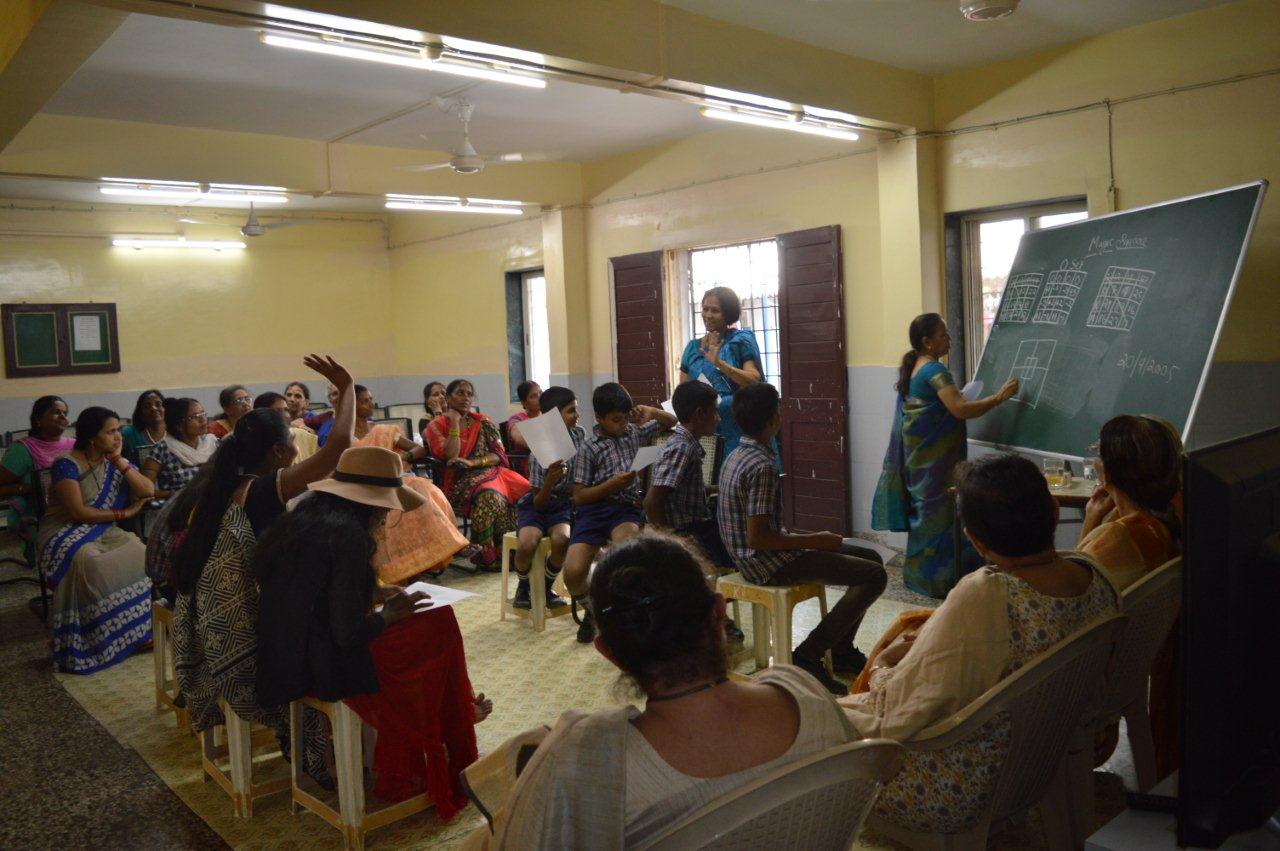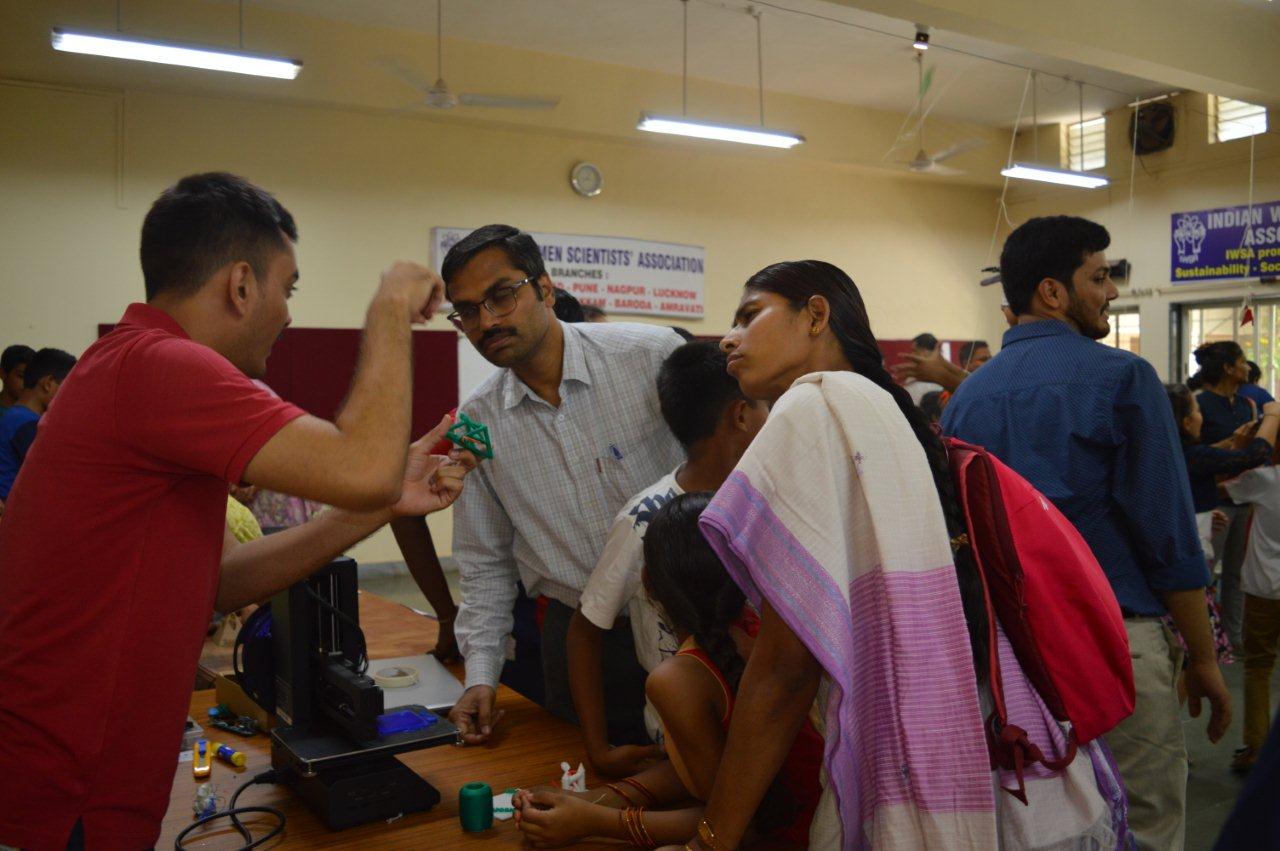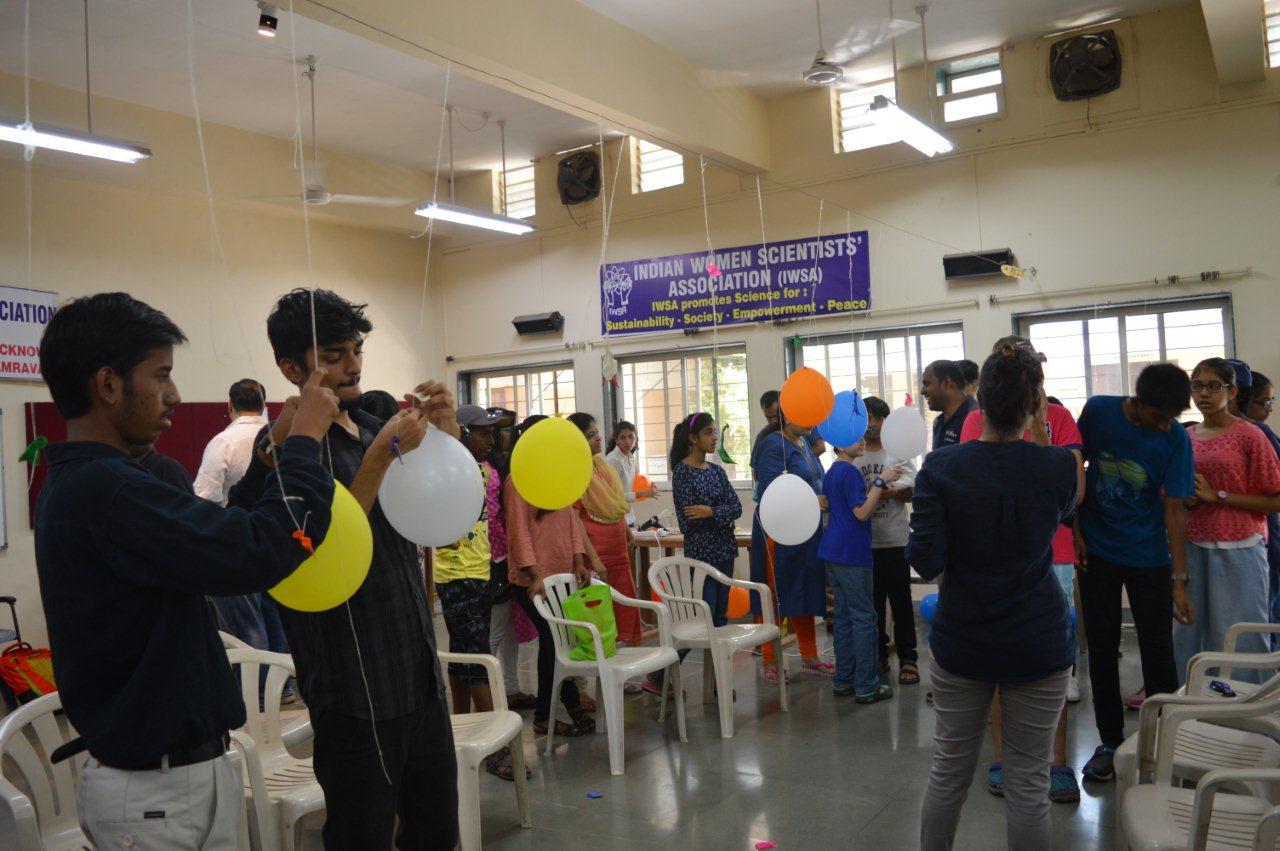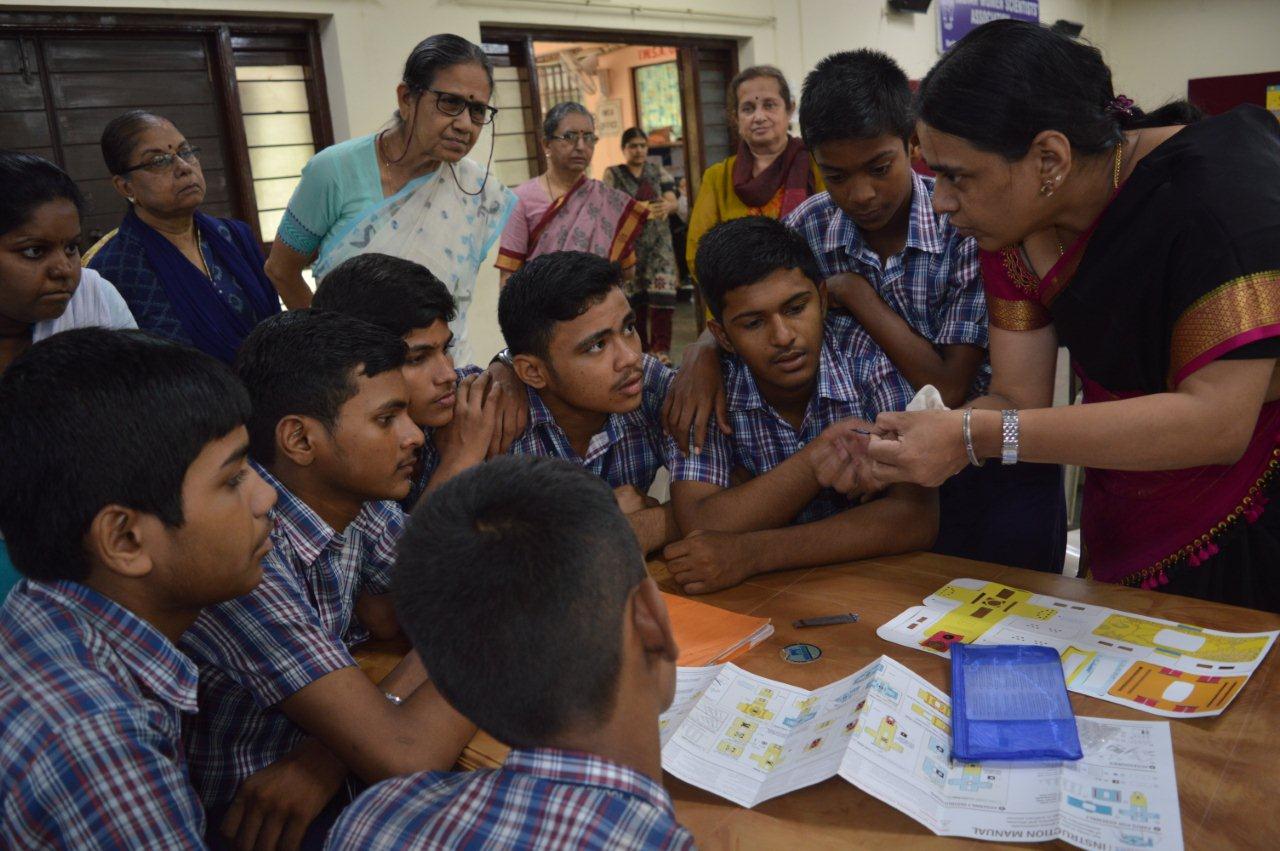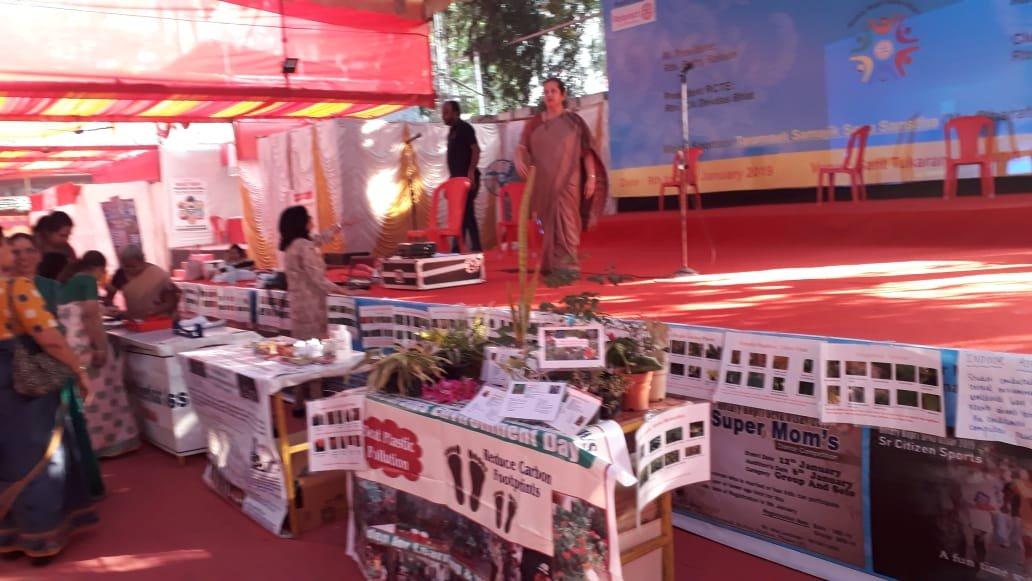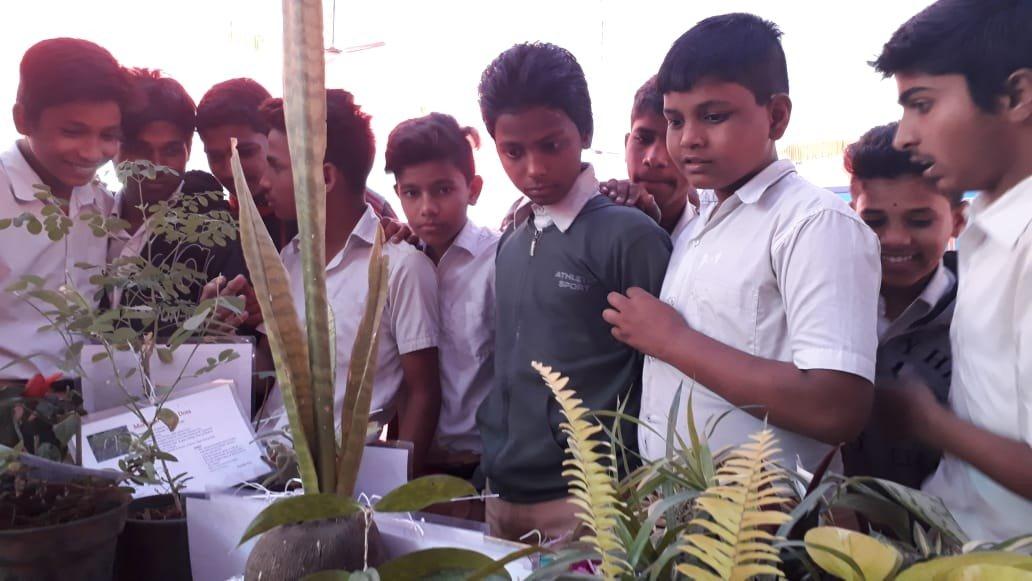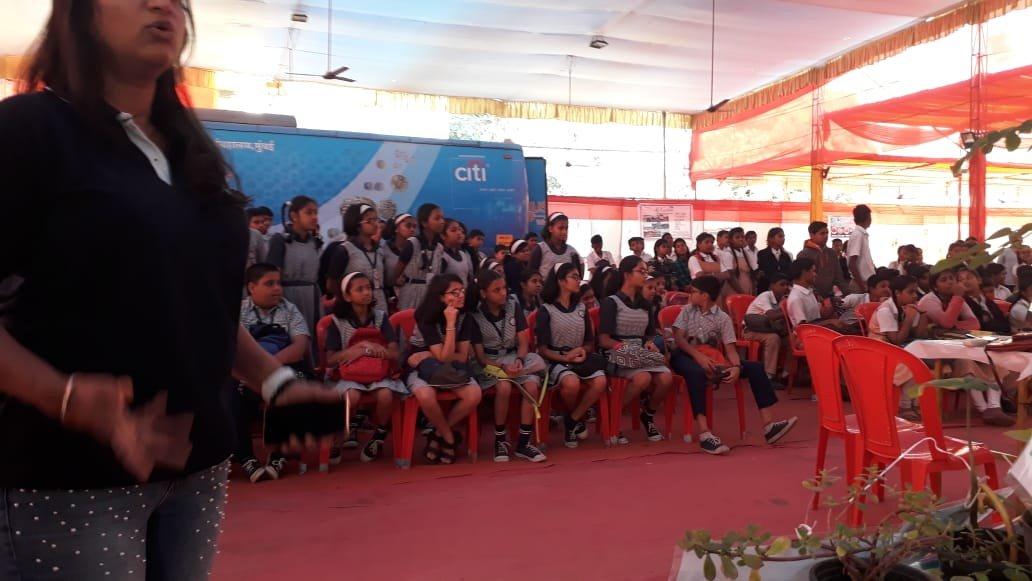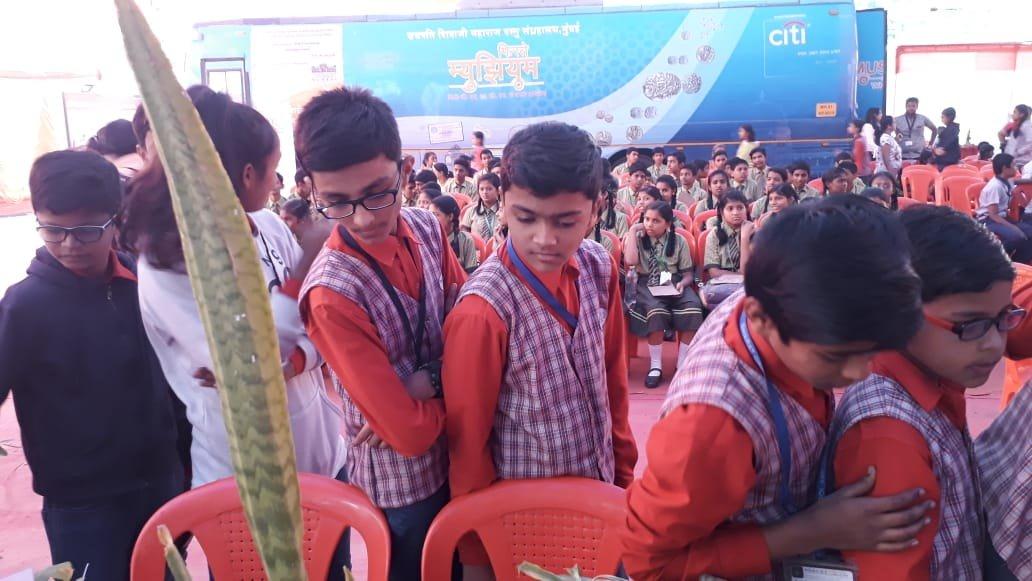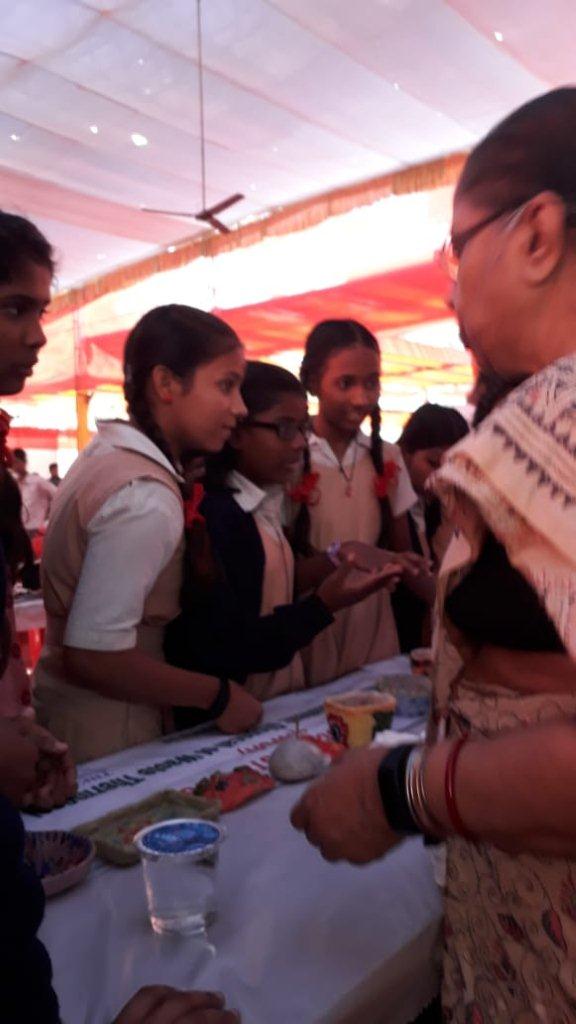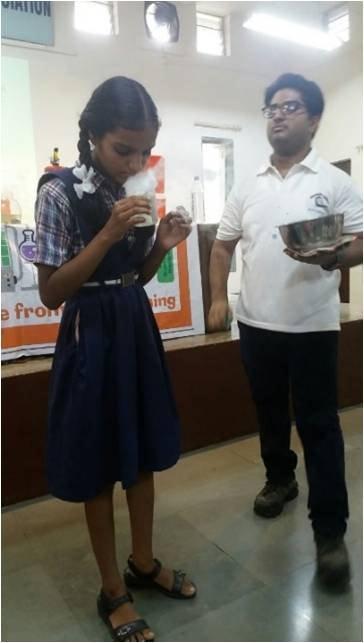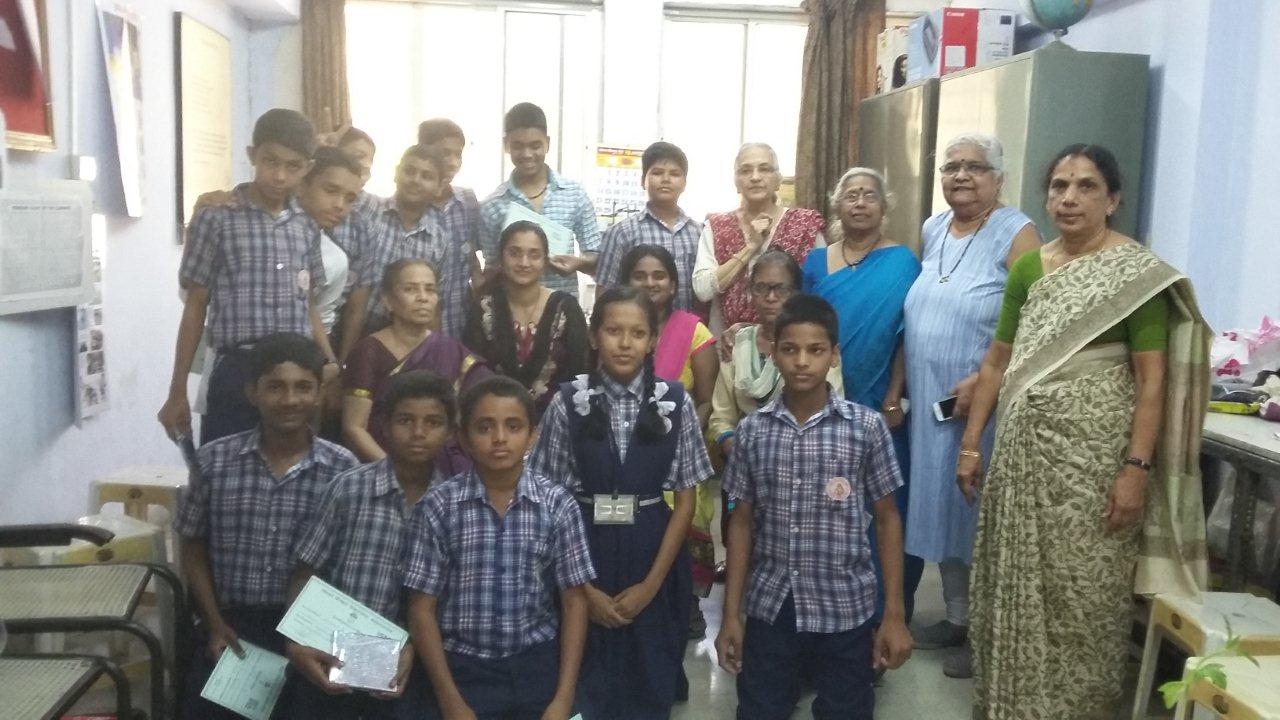 Dr. (Mrs) Sumati Bhide and Mr. Vasudeo Bhide Science Laboratory.
Convener: Dr.Devaki Ramanathan
Co-Convener: Ms. Tripta Tewari
Secretary: Dr. Suparna Kamath
Treasurer:  Ms. Manashi Chakraborthy
---
IWSA's Science Laboratory was set up in 1987 to conduct various science programmes for school students, with the generous donation from Dr. Sumati Bhide's family.  Dr. Bhide was one of IWSA's founder members.
A variety of programmes have been conducted in this Science Laboratory over the years.  In 2008, several laboratory instruments and glassware were bought from the handsome donation from Ratan Tata Trust. Summer Workshops in different subjects were also arranged.
Programme for Teachers : Workshops were organized for the science teachers of the municipal schools of Navi Mumbai, Anjumane Islam School, and for several private schools in Vashi. These workshops were held in collaboration with Homi Bhabha Center for Science Education.
IWSA launched a Science Nurture Program for the underprivileged students of the VII, VIII and IX  Stds from Sainath English High School, Sector-9A, Vashi, Navi Mumbai in 2012. The objectives for the program were to sharpen young brains and fortify fundamental concepts in science through simple hands-on experiments at the IWSA science laboratory.  The students are also taught mathematics.
---
Other Workshops for the benefit of school children in 2017- to date
IWSA participated in the Exhibition conducted by Rotary club of Thane (East) at the Rotary Kopri Festival on 12th January, 2019. IWSA showcased different plants from our Learning Garden to near 500 children from different schools along with other science exhibits and experiments.
IWSA participated in the Rayat Vidnyan Parishad of the Rayat Shiksha Sansthan, held at KBP College, Vashi,( 29th-31st Dec 2019).  Here over 3000 children from schools and colleges of the Sansthan visited the IWSA stall where several experiments and a variety of plants were exhibited.
Nutritional Requirements for Adolescent girls and Menstrual Hygiene, 1st October, 2018
For adolescent girls and their mothers.  Hb, blood profile and dental check was given to the girls whose parents gave consent.
Technology Day with TeckShiksa, 5th May 2018. On Robotics, 3D printing and Electronics
Outreach programs for schools with a visit to IWSA see our Green Initiatives, 21st, 26th, 28th March 2018.
Science Day Exhibition on Wonders of Light, 3rd February, 2018
Workshop on Stress Management and Identification of Goals in collaboration with Institute of Psychological Health, 9th November, 2017
Online Labs in collaboration with Centre for development of advanced computing, 22nd February 2017
For more information about : Science Nurture activities contact: iwsahq@gmail.com / 27661806
---
Techshiksha
An activity based learning of science is conducted  in collaboration with TechShiksha, a group formed by Mr Amit Modi, ex IIT Mumbai.  For more information and List of topics covered by TechShiksha during 2017-18 click here.
About Techshiksha
TechShiksha is an IIT Bombay Alumni initiative working with young innovators to create an atmosphere for creative learning and innovation throughout India. TechShiksha Clubs are a unique experience for young students – an opportunity to get exposure into the practical aspects and reasoning. TechShiksha is running Science, Robotics, Electronics and Arduino Clubs since 2012 at IWSA to provide platform to children and teens to explore Science and technology practically. These clubs are run on a weekly basis, mostly on weekends. The sessions are generally of 2 hrs. in which the students learn a particular concept and build a working project based on the same. We try to inculcate Hands-on-Learning, Logical Thinking & Design skills so that students can innovate effectively.
---
Conducted by : Qualified & Trained STEAM Educators
For Students of class : 5th – 7th Std
Session Days : Every Sunday @ IWSA Multipurpose Hall
Session Timings : 11am to 1pm
YouTube Video – https://www.youtube.com/watch?v=tof2thPcwLM
---
Contact Details
Amit Modi
Founder & CEO
TechShiksha Labs
Mobile: +91-9987213420
Email: web.techshiksha@gmail.com
---
P.S. : No additional materials are required to attend our sessions.We provide materials in every session that are take away so the child can explore more post session.